My almost nine-year-old asked for a Maplelea Doll for Christmas, but can older children enjoy dolls too? Here's my answer (and honest review of Maplelea).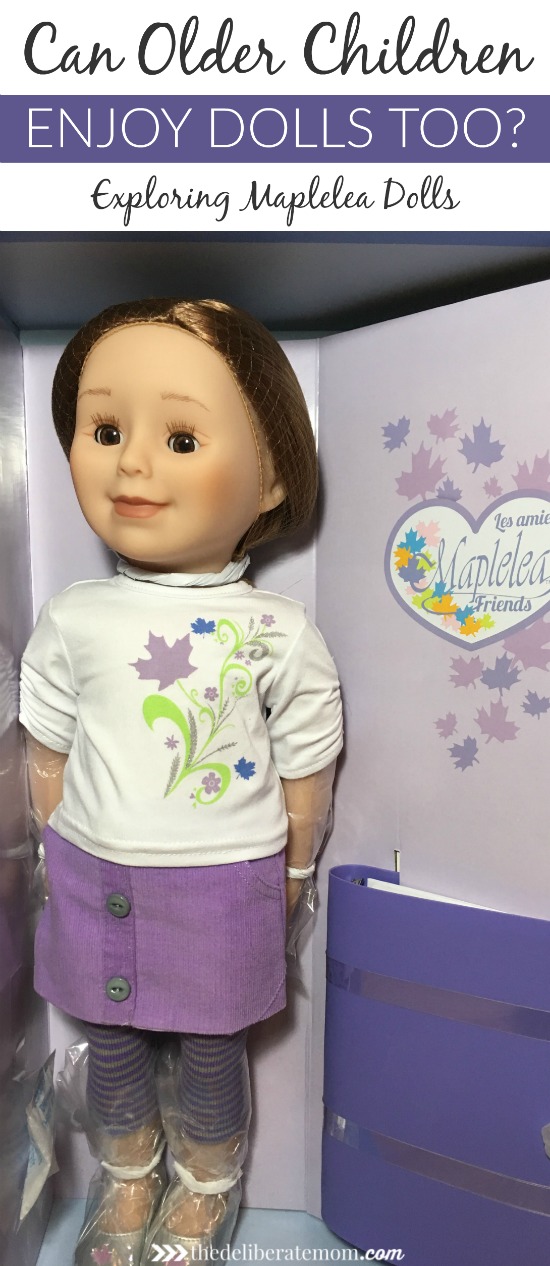 **Disclosure: I received samples of the product to facilitate this post. No other compensation was provided and all views and opinions stated on this post are 100% my own.**
I think my eyes bulged out of my head when I saw my daughter's Christmas wish list.
A Maplelea Doll?! But she's almost nine-years-old!
My oldest daughter has never shown an interest in dolls. She had a small baby doll when she was one (Baby Owen) but hasn't played with dolls since.
My youngest daughter is a completely different story… she loves dolls and can't get enough of them.
I couldn't understand this sudden interest in dolls. A Maplelea doll was her top item… her number one gift.
I sat down with my daughter and thought I would discuss this request with her. I wanted to know what exactly was the allure.
My daughter proudly brought out the Maplelea catalogue she had received in the mail just a few weeks prior. It appeared she had circled many of the items.
The central item: A Maplelea Friends doll which looks just like her. She excitedly showed me the eyeglasses which could be purchased for the doll as well.
She quickly flipped through the pages of the catalogue and shared how she and her doll could have matching pajamas and shirts. She also pointed out how many of the items come with a special keepsake page for the doll's Maplelea journal.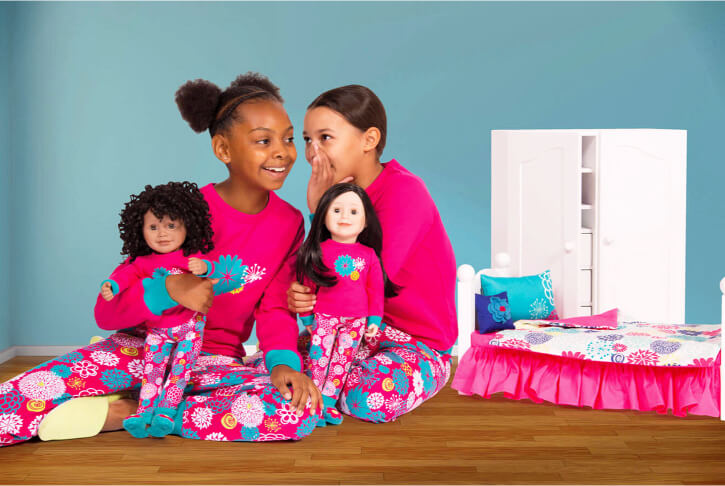 After our discussion I had a lot of thinking to do.
She's almost nine. Could she really be this interested in dolls?!
I thought back to my own childhood. I recalled playing with dolls until I was about 12-years-old. Perhaps she's not too old. Maybe her sister's interest in dolls has influenced her as well.
I decided that we would give it a shot.
When I received the doll in the mail, I had no doubt I had made the right decision. This isn't just a doll… it's a buddy, a friend, and a companion.
As a former early childhood educator, I can be especially critical when it comes to toys, but the Maplelea brand has blown me away!
I was immediately impressed with the quality of the doll. The hair is silky smooth, the eyes of the doll open and shut with ease, and the material that makes up the body seems quite durable.
The other aspect that I like about the Maplelea brand is the accessories and keepsake journal pages. For instance, we selected purple glasses for my daughter's doll. The eyeglasses come with journal pages which show outlines of the Canadian provinces, and your child fills in the blanks accordingly. Social Studies built into my daughter's Christmas gift?! BINGO! We've hit the Christmas gift jackpot!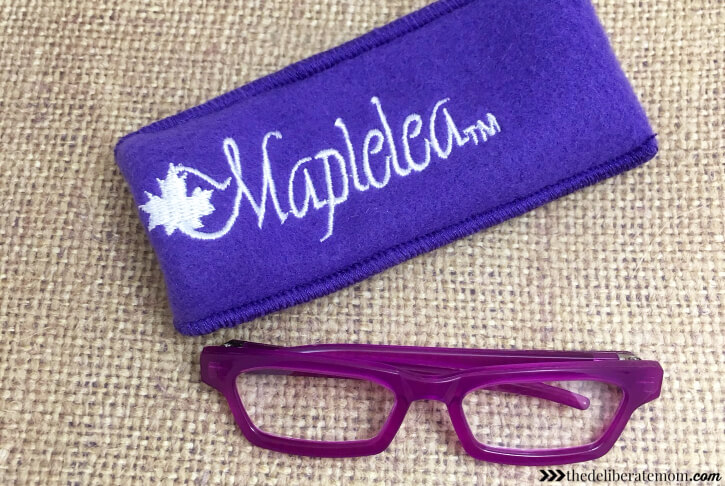 I'm already thinking of ways we can include my daughter's Maplelea friend in our homeschool activities. I'm working on a Canada "scavenger hunt" for the new year – I may have different clues about cities and landmarks across Canada presented from the doll's point of view.
I also thought that I could include the Maplelea website as launching points for our homeschool curriculum. For example, I could "introduce" them to Salia, the doll from Iqaluit, Nunavut. We could look up Iqaluit on our map and also bake bannock (which is one of Salia's favourite foods). There are 7 Maplelea Girls from across Canada, so I'm certain I can develop a rich and playful social studies curriculum for my daughter. Maplelea really is the "Canadian doll for Canadian girls".
Maplelea also sent us one of the new outfits for the year: The Icy Cool Skating Dress! It includes a beautiful icy blue skating dress, complete with matching blue metallic skates, skating tights, and hair scrunchie.
The journal pages that come with the skating dress describe the wonderful Canadian tradition of building a backyard rink, with tips for building your own. The journal pages gave me nostalgic memories of when my dad made a skating rink in our backyard!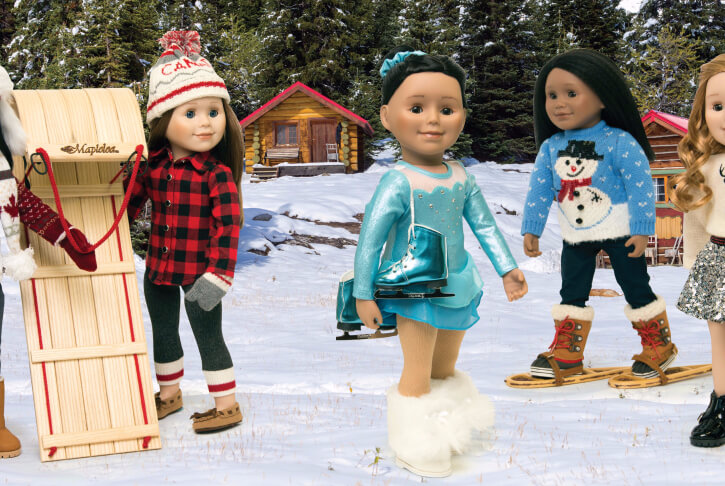 I'm so excited about this new "member" of our family! I have a feeling it will only be a matter of time before I'm playing with my daughter's new doll.
Yes, older children can enjoy dolls too and I can't wait to see my daughter's face when she sees her doll at Christmas!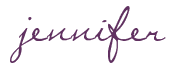 ---
If you want to know more about the Maplelea dolls, you can check them out here: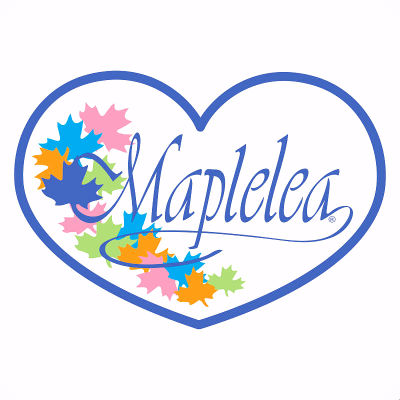 Visit Maplelea
Follow on Facebook
Follow on Twitter
Follow on Pinterest
Visit on YouTube
SHARE WITH OTHERS