My oldest daughter and I have been up to our elbows in dirt for the past month. As I mentioned in my last homeschooling post, we started working on a gardening project.
My daughter has taken great pride in our garden and recently invited her grandpa (who is an avid gardener) and grandma to a "garden party."
Before I elaborate any further, I have to tell you something about my six-year-old… she loves to plan a party. She will create a celebration about virtually anything. So needless to say, this was a BIG deal to her.
First off, she had to "decorate" the garden. I was suddenly inspired to do artwork which could stay outdoors – so I had my daughter do some weaving with ribbons on the large metal trellis in our backyard. She loved the process!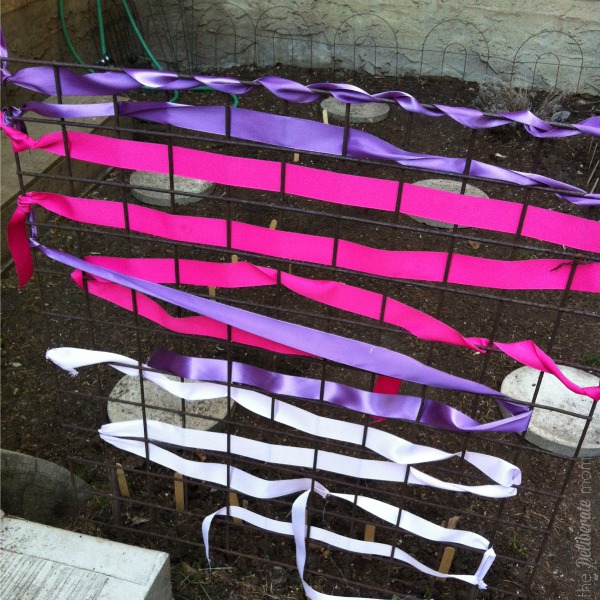 She also helped weed the garden, (which is one of her least favourite tasks but she felt it was important that our garden look its best).
She created the menu:
Bacon and tomato sandwiches
Cucumber slices
Dazzleberry Lemonade (lemonade with berry juice ice cubes)
Worms in Dirt for dessert (a slightly healthier version)
She helped host the party (which included some talking about our garden and of course, some bubble blowing). It was a wonderful party and she had loads of fun celebrating her garden with her grandparents.
So here's the recipe portion of this post… our Worms in Dirt recipe (which is slightly healthier than the traditional Worms in Dirt recipe)!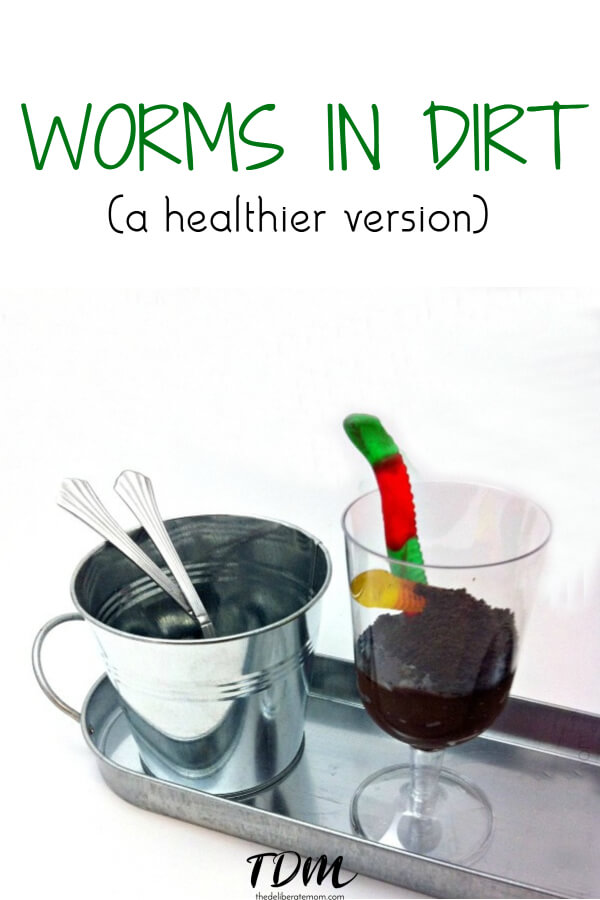 Make a batch of vegan avocado chocolate pudding
Scoop pudding into clear plastic cups
Place a couple of these organic gummy worms in the cup
Combine 1/2 cup chocolate cookie crumbs with 3 Tbsp ground flax seed and sprinkle over top of the pudding.
Serve and enjoy!
So that was our garden party! Have you ever eaten Worms in Dirt?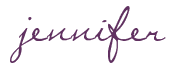 SHARE WITH OTHERS