Now that my baby is four months old, she is spending a lot of time looking around and observing her environment. Since my baby is so "old" it seemed a little ridiculous to go out and purchase a mobile. Thus, I decided to make one of my own.
Check out this beautiful DIY butterfly mobile! #craftidea #baby
Click To Tweet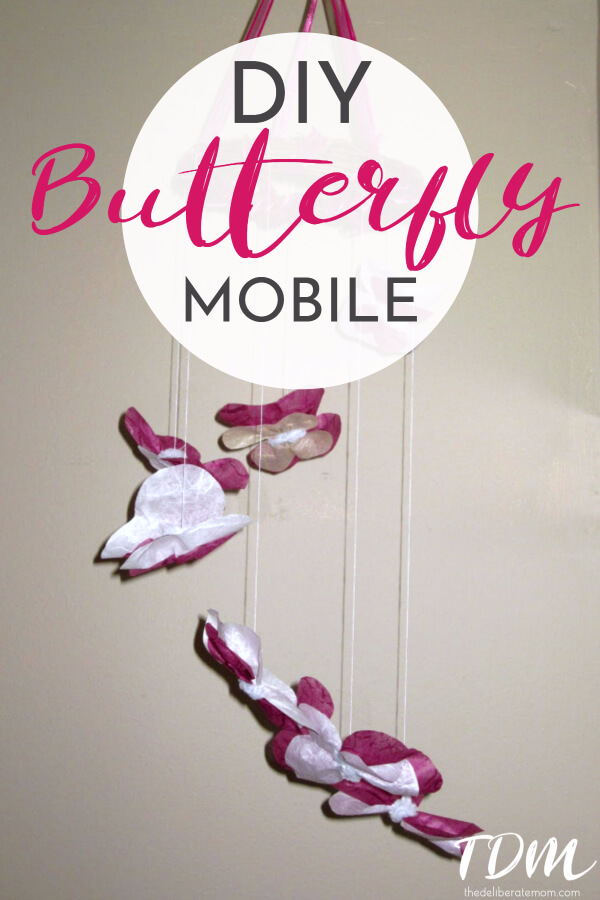 I can't take credit for this lovely DIY project. My plans came from this fantastic book:
This project doesn't require very much. All I needed was a lightweight willow wreath, some ribbon, pipe cleaners, thread and tissue paper.
First, I wrapped the ribbon around the wreath.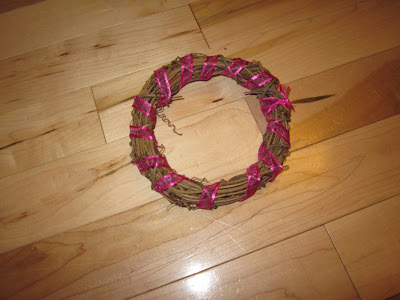 Then I cut butterfly shapes out of tissue paper and wrapped a pipe cleaner around the middle of each set of 2 butterflies.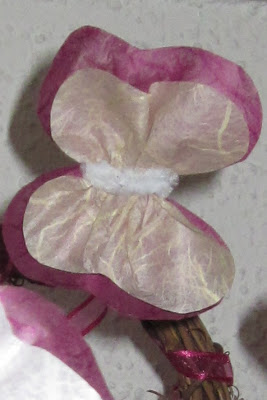 I tied thread around each butterfly and attached them to the mobile. For interest, I staggered the lengths of thread.
I then attached ribbon at four sides of the wreath and tied them together at the top to hang from the ceiling.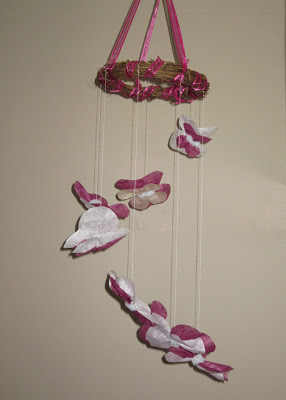 I hung the mobile above my baby's change table. She instantly noticed it and she loves it! I think I may make another one to suspend over her crib.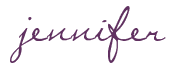 SHARE WITH OTHERS