Yesterday I relished the "balmy" temperatures of 1 C (33.8 F). The extended forecast looks pretty darn cold so I decided take full advantage of a mild winter day.
After a couple hours of homeschooling, the girls and I ate lunch, I threw them into their snowsuits, and put them in the yard. Suddenly my home was quiet. The two girls who are normally bickering over a toy or squealing as they chase each other through the house, were outside. I opened my kitchen window so I could easily keep an eye on them while I cleaned up our mess from lunch and baked treats for the week.
It was a marvelous time… for them and for me.
I remember when I worked in childcare my colleagues and I would discuss how children's behaviours would shift once they got outside. Fighting turned into camaraderie and listlessness transformed into industriousness.
I remember countless professional dialogues about outdoor "forest" schools… how some childcare programs in the world exist almost entirely outdoors. Check out an example of such child care arrangements at Beyond The Walls Outdoor Nursery HERE. If you look at the pictures of the outdoor childcare program, you see children learning, exploring, exercising, reading, and playing. There is an absence of fabricated toys and nature has become the focal point of play.
There are so many benefits from being outside. As I watched my girls I marveled at how they built with the snow, they drew with sidewalk chalk, they created "currency" from pebbles they had dug up from the garden, they explored thawing dirt, and they watched birds in the trees above their heads.
I regret that in the midst of winter I tend to forget about the value of outdoor play. However, after observing my daughters yesterday, I am reminded that getting outside is just as critical to their development as eating and interacting with others. It took a mild day for me to have this realization but I hope that I can maintain a commitment to outdoor play even when it's -20 C (-4 F).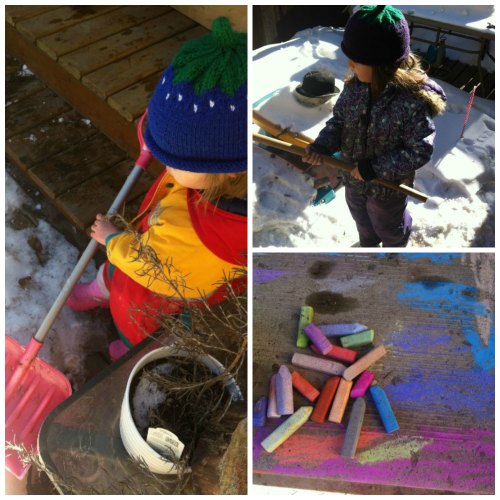 Do you send your kids out daily… even when it's cold outside?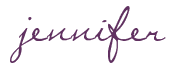 SHARE WITH OTHERS