When I first found out I was pregnant, I anticipated that the motherhood journey would change me. What I didn't expect was how many life lessons I would learn from my children.
I didn't think that my children would radically impact who I am. Moreover, when I reflect on my journey so far, I'm astounded by how my children have taught me what being a "good" person means.
Here are five essential and important life lessons we can learn from the children in our lives.
This mom is a better person because of her children. Come read these life lessons. #parenting
Click To Tweet
A POSITIVE ATTITUDE
Several years ago, I took my oldest daughter on a homeschool field trip to a local botanical garden.
The group gathered around a pond and the instructor handed out little nets to each of the children while giving directions as to how to capture specimens with the net. She cautioned the children about the slippery mud at the edge of the pond before assigning us to different docks around the water's edge. Within one minute of beginning the activity, my daughter lost her balance and fell into the pond.
Fortunately we had a spare pair of pants in the car.
Then, a little while later we met up with the group for a walking tour. My daughter excitedly grabbed her friend's hand and they went running ahead along the path. Before I knew it, both girls tripped and were sprawled out on the sidewalk. Not only did my daughter scrape up her face, but she broke her glasses too.
That same night as I tucked my daughter into bed, I asked her what she thought of the field trip. Without hesitating, she shouted, "It was AWESOME!"
Take away point:
How often do we as adults, get caught up in what didn't go well? How often do we let the negative overshadow the positive?
Children are often optimists at heart. We should embrace living like a child and focus on the positive. I'm sure we would be a lot happier if we maintained that kind of outlook!
STAY FULL OF WONDER
As the days grow shorter, the sun rises later in the morning. I'm often too busy putting in the first load of laundry, or washing the breakfast dishes to notice the sun coming up on the horizon.
However, when my children are awake, they often call me over to the window to marvel at the spectacular display of colours in the sky.
They do this with almost everything they encounter. From the smallest ladybug on a leaf, to the rock they found on a path; from the glistening dew on the tree branches, to the stars in the sky… they view everything with awe and wonder.
Take away point:
I'm almost embarrassed to admit that it takes the spectacular display of blazing fall colours, or the scenery of the mountains for me to marvel at this beautiful world around us. The thing is, children are awe-filled by even the littlest things.
We could learn from their delight in the wonders of the world. If we slow down long enough, maybe we too, would have the opportunity to be enchanted by a leaf or inspired by the moon hanging low in the sky.
BE FAITH-FILLED
I sat in the other room, listening to my youngest daughter talking to herself. Her chatter with her dolls at some point turned into a prayer. I heard her thanking God for things like her newest Pokemon card, but I also heard her praying for the health and safety of her friends and family. She enthusiastically asked God to make the next day the best one ever, and ended her prayer with a passionate AMEN.
Take away point:
Several years ago, I wrote an article about what it means to have childlike faith. One of the points in this article is that children are naturally faith-filled. They believe without hesitation.
Wouldn't it be wonderful if all of us could believe like a child? Imagine what this world would be like if we did everything to honor our heavenly Father!
BE APPROACHABLE
I started homeschooling my oldest daughter when she was in grade one.
I decided that we would make an effort to join other families at an organized homeschool gathering every second week. The first time we went to one of these events, I recall standing in a hallway waiting for the activities to start when a little girl approached my daughter.
The little girl said hi.
My daughter said hi.
Then something amazing happened. They took each other's hands and started jumping up and down. It was a perfectly beautiful moment.
Later on, I asked my daughter if she'd ever met that little girl before.
The answer? No.
This was the first time they ever met.
Take away point:
How often do we get caught up with tasks, errands, and work, that we ignore the other people who live, work, play, and shop in the same places as us?
I'm not suggesting grabbing a stranger's hands and jumping up and down with them, but a smile or an enthusiastic hello could brighten someone's day.
BE GIVING
I can't recall the first time one of my children gave me a gift. I'm not talking about the store-bought wrapped gift, but those special treasures of a dandelion, a smooth rock, or a colorful drawing.
In all my years of childcare, I'm certain that at least 95% of my days involved getting a "gift" from a child.
Children are naturally generous. These little tokens are all they can provide, but they are beautiful and heartfelt offerings.
Take away point:
What I've learned from a child's generosity is that a gift isn't necessarily the item itself, but rather the love, thought, and sentiment of it.
We don't need to be wealthy in order to be generous. Simply baking a treat for a friend or buying a coffee for the stranger in line behind you, takes very little but means so much!
WHAT DO YOU THINK?
Lastly, as adults, we're often tempted to "teach " children, but we have much to learn from them as well. These little people have a beautiful and unique perception of the world. We could learn a lot from their positive, awestruck, faith-filled, approachable, and generous ways.
If we slow down and observe the children in our lives, I'm certain they have many more life lessons for us. Have you learned any life lessons from the children in your life?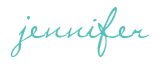 SHARE WITH OTHERS