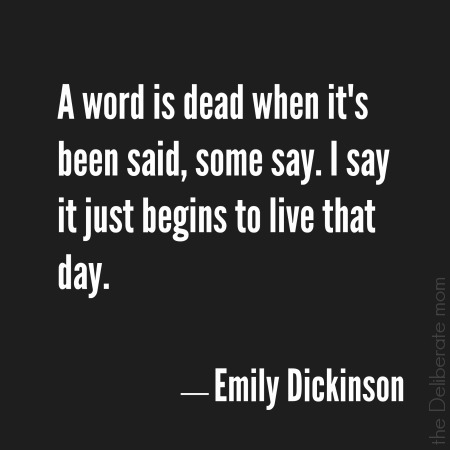 Words. You read them. You write them. You speak them. You sing them.
They can be encouraging, devastating, enlightening or soothing.
Purposeful or not, what would we do without them? Without them, communication would be challenging… an effort beyond what I could ever imagine.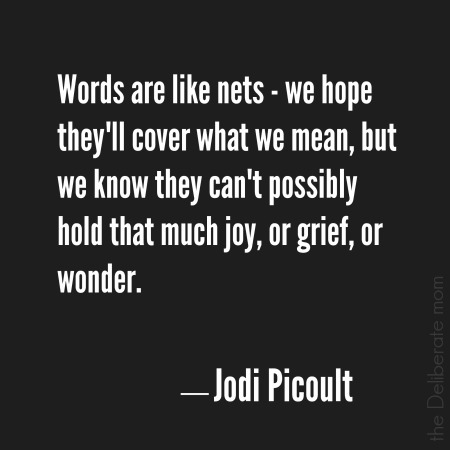 How would we thank a friend who helped out in a troubling time?
How would we teach?
How would we learn?
How would we celebrate?
How would we write a sympathy card?
How would we connect with loved ones who live miles away?
How would we praise a job well done?
How would we parent our children?
How would we express our love?
A few words can heal all emotional wounds or crush a relationship forever. As quickly as words can form a friendship, they can isolate and destroy with a swiftness beyond comprehension.
Words are in the everyday… the emails we receive, the assignments we write, the signs on the road and the directions we give.
Words are in the creative… in the music that we hear, the poems that we read, and the books that we get lost in.
Words are in governance… the laws that we follow, the politicians' platforms, the petitions we sign, the cases that are pleaded and the verdicts that are passed down.
Words are in our spirits… the thoughts that we think, the meditations we dwell on, the praises we sing, the sermons we hear, the Bibles we read, and the prayers that we say.
Words are the beginning and the end. From our first cry to our last goodbye. They connect us; they inspire us, they allow us to communicate what's in our hearts and minds.
Words are everywhere.
Today I will not take them for granted, and I will use them with purpose. Today, I am thankful for words.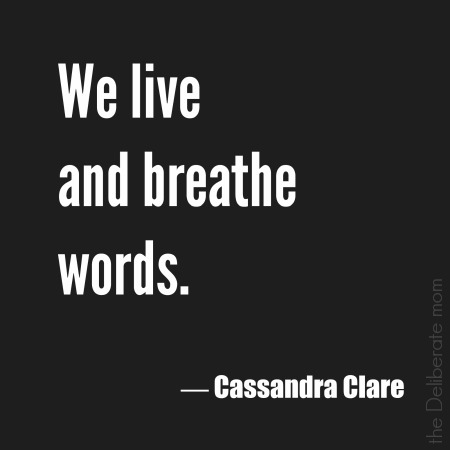 _   _   _
A special thank you to Sofia from Sofia's Ideas for inviting me to participate in this blog posting link-up.
This posting was refreshed on November 11, 2014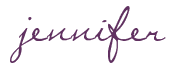 SHARE WITH OTHERS