We were told countless times but we didn't listen… "Your first baby was easy… wait until you have your second. It's never easy twice in a row." Thank you nay-sayers! I can now say you were unfortunately right.
For the past three weeks we have been through what seems the never-ending struggle of dealing with a crying baby. Our newest addition is not a happy camper and like so many other parents out there, we feel overwhelmed, tired and helpless.
This family is battling colic. How did you handle colic? #parenting #baby
Click To Tweet
This past Wednesday, our little babe's "crisis" peaked.
Two bouts of crying… one was four hours in length and the other was 6 1/2 hours in length. Add that up and we had about half a day of screaming and crying.
It seems like there's nothing we can do to help her overcome this distress. She is inconsolable!
We change her, try to feed her, burp her, carry her, rock her, sing to her, talk to her… it just doesn't stop. The thing is, when my daughter cries like this, she just doesn't cry… she screams a blood-curdling, pained scream. It's the most dreadful cry I ever heard in my life.
She flails her arms all over the place and pulls her little legs up tight into her chest.
By 11:00 pm Wednesday evening, my husband and I decided that this was not normal. We called the health hotline and they recommended we bring her to the hospital's emergency room.
I knew when we got there it was going to be a waste of time.
The unit clerk treated us like we were the "typical" over-reacting parents. She even had the nerve to say that her daughter was like that for six months and what worked for her was to hold her and sit on a large yoga ball and bounce up and down.
Trust me, at midnight in the emergency room, we are not looking for parenting tips and techniques. Something is wrong with our baby and we KNOW we're right about this.
To make matters worse, our screaming baby fell asleep and the little darling slept so peacefully.
The emergency room emptied and the time went by. We ended up bailing and went home.
First thing Thursday morning I booked an appointment with our daughter's pediatrician. I was able to get an appointment with him that afternoon. Finally, we would have an answer to our questions. Or not.
Once again, while in the doctor's office, our little girl was happy and content. That's probably why our doctor dismissed her ails as colic-like symptoms. He recommended Ovol drops to us and sent us on our way.
Since then, I have read everything I can about colic and acid reflux in infants. We've tried a number of strategies. Some have helped and some don't seem like they've had an impact:
I've cut out all dairy, whey and casein from my diet. Perhaps my daughter is like my other daughter and also has a dairy allergy. Unfortunately, according to the literature I've read, it takes three days for the dairy to leave my milk and approximately three weeks for her intestinal/gastric tract to return to "normal".
I've tried baby-wearing. So far she hates it, but maybe with more exposure to it, she'll eventually like it.
We introduced a pacifier. I never thought I would offer a pacifier to my child (especially at three weeks of age) but when she's distressed she suckles like she's hungry and then refuses to feed. The pacifier helps to keep her calm.
We try not to let her get too worked up. The more she cries, the more air she swallows, which in turn has a negative impact on the amount of reflux/gas she experiences.
We keep her upright and hold her for 20 – 30 minutes after

every

feed. Just imagine what this is like when she wakes up at 1 am, 3 am and 5 am… it makes for a long and exhausting evening.
So far, my babe has not had another vicious crying bout like last Wednesday's. We've decided if it occurs again, we will videotape her so that we can show the doctor what she's doing and how she's acting when she's in such distress. I am also keeping a detailed log of her eating, sleeping, fussing and crying episodes. Perhaps with this sort of documentation, a doctor will take our concerns more seriously.
Did you have a child with crying, colic or acid reflux issues? Any tips or suggestions? We're desperate and ready to try just about anything.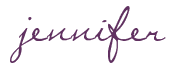 AN UPDATE:
We think that removing certain foods from my diet helped.
She still dislikes being worn for extended periods of time.
I like to feed her while laying down, but I realized that this isn't good for a baby who has colic. So I resorted to feeding her while holding her as upright as possible.
Holding her upright for at least half an hour after feeding is critical.
We do smaller, more frequent feedings.
Long burping / patting sessions to make sure she expels any gas / air in stomach.
SHARE WITH OTHERS