Now before anyone gets too excited, we don't know the gender of our babe-to-be (we like surprises). Hence there has been some intense discussions surrounding baby names.
We have two girl names picked out and we will decide when we see her what suits her best. Things were very similar with our first child. We went into the labour and delivery with our girl's name decided. The boy's name? That's a completely different story.
You see, my husband is the most challenging person to "play the name game with" (when it comes to boys names). He simply does not like 3/4 of the names out there and the names he does like are a little odd. For example, he doesn't like various names I've suggested like: Arlo, Harrison, Thomas, Parker or Nathaniel. But he likes names like: Grenville, Pascal, Blade, Beauregard and Felix!
I don't know about you but I think he has the most peculiar taste in names.
However, the kicker is that his all time favourite boy name is Kermit. Are you envisioning a green frog? I know I am. I am NOT, under any circumstances, naming my son Kermit! That's just plain cruel!
So, there you have it. We are a little less than five weeks away from meeting this little person and if it's a boy… we're in a whole lot of trouble because our boy name is still undecided.
Did you have issues when naming your children? Any advice on how to deal with my husband's "suggestions"? I would love to hear about your tales of the name game!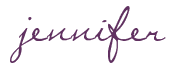 SHARE WITH OTHERS