As an Early Childhood Educator, I am continuously surprised by the language of play. Play is like art… no two children paint the same play picture. The way their play evolves is unique and dynamic. Sometimes by watching our children play, a secret may be revealed to us. Here's a recent revelation I had while observing my daughter play…
My daughter has a set of craft drawers in her play room. The drawers contain assorted papers for her to choose from. She also has a selection of containers which hold her markers, pencils and crayons. I frequently set up her play room for the following day's activities and every day I discover the same thing… the drawers crammed full of all the drawing supplies.
I figured my daughter was cleaning up the fastest way possible until one day I watched her closely.
So now I know. The crayons, markers, and pencils were going to a party at their friend's house. Of course they had to go through the door… the circular door.
Do you watch your children play? What secrets have you discovered?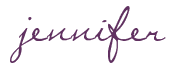 SHARE WITH OTHERS