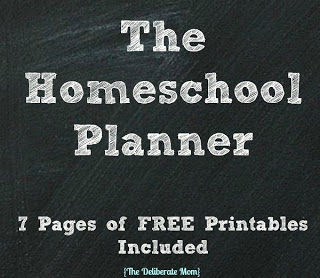 As soon as my husband and I started planning my daughter's Grade 1 homeschool curriculum, I immediately realized that I wanted an organizational tool that would meet all of our needs. I also realized that many commercial homeschool organizational tools had sections that were either useless or irrelevant. So I decided to make my own homeschool planner. All it took was a binder, some dividers, and some custom-made printables.
Here's our binder.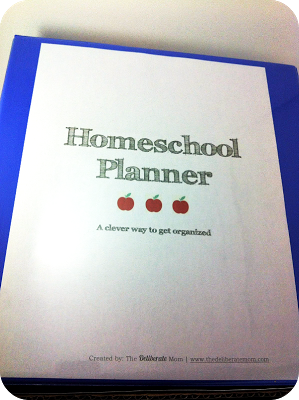 Within the homeschool binder I have the following sections:
To Do

Calendar

Month-at-a-glance

Weekly plans

Curriculum (with peel and stick tabs for each subject area along top)

Resources

Contacts

Financial records (there's also a plastic sleeve to store all the receipts I accumulate from books, materials, field trips, etc.)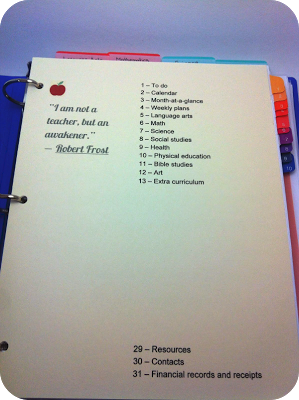 I also made my own weekly plan sheets so I could have all the activities for every day written down.
I can't begin to tell you how excited I am about this binder! So excited that I'm going to share this fun homeschool planning tool with you… for FREE! Here's what is included in the Homeschool Planner Printables Package:
Cover

To do list (sections for planning, to do items, and phone calls)

Calendar for 2013/2014 "school" year

Month-at-a-glance (sections for what to focus on and special events)

Week-at-a-glance (sections for subject, plans, and "done")

Contacts sheet (a place to store all the homeschool names, emails and phone numbers)

Financial records log
Subscribers can access the download from the exclusive Deliberate Mom Printable Library. Not a subscriber yet? I invite you to become one using the form below!
It's as simple as that! If you need multiples of certain sheets, feel free to print the applicable sheets independently.
Even if you don't homeschool, I would love for you to take a look at this printable resource and tell me what you think.
SHARE WITH OTHERS