I'm sure everyone has heard of it. The preschool picture book that is a must for every household… Where the Wild Things Are by Maurice Sendak. Join Max as he travels to another land and discovers some unusual friends.
Another classic preschool picture book is Chicka Chicka Boom Boom by Bill Martin Jr. The rhyme and rhythm of this book is unmatchable and it's an essential "learning your alphabet" book.
One day while browsing for a new book for my daughter, I stumbled across this gem… Birdsong by Ellie Sandall. I immediately fell in love with the cute illustrations and the catchy beat of this book. Where else can you get away with, "Urrah! Urrah! Rah rah ree! Kitcha kitcha kee kee kee!"
Do you need a book that captures the imagination? Harold and the Purple Crayon does just that! Join Harold as he draws the story as you read it. This classic preschool picture book is a must have in every children's picture book library.
Speaking of capturing the imagination, there's nothing like Antoinette Portis' dynamic picture book duo, Not a Box and Not a Stick. We love how she takes a box and a stick and illustrates all the things that a box and stick can be.
Another favourite in our house is The Gruffalo by Julia Donaldson. This is a clever story of a little mouse who holds his own against the Gruffalo who has, "terrible tusks and terrible claws and terrible teeth in his terrible jaws".
Another Julia Donaldson favourite is A Squash and a Squeeze. This story is about a little lady who seeks help from a wise old man because her house is a "squash and a squeeze". Some great rhyming text and funny concepts.
No preschool picture book library is complete without Click, Clack, Moo: Cows That Type . This is a story of a farmer and his negotiations with the farm animals… "Cows that type, hens on strike… who ever heard of such a thing?" We love the rhyming text and there's many great words like "furious", "ultimatum" and "neutral".
Do you have a child who just has an ultimate favourite colour? Mabel Murple has some fantastic tales about everything purple ("Mabel Murple's house is purple, so is Mabel's hair….").
Red is Best is another great colour-themed book! Red is Best captures the relationship between a parent who just doesn't understand their child's need to wear things that aren't adequate (but little does mom know, "red is best").
Move Over, Rover! is a great tale about a stormy day. All the animal friends of Rover are finding shelter in Rover's doghouse but is there enough room? Great descriptive words and rhyming text.
Quick as a Cricket is probably one of the best books about feelings. This book goes beyond emotions of happy and sad, it also describes quick, slow, hungry and the feelings are used in conjunction with animals (i.e. "I'm as cold as a toad"). The illustrations are gorgeous! This is definitely a must-have book for every preschooler's library.
Wilfrid Gordon McDonald Partridge is a touching story about a boy and his relationship with an elderly woman. When he overhears his parents saying she's losing her memory, he looks around his home to gather things to help her regain her memories. A brilliant, beautiful, and emotional story.
That's just a few of our household favourites! Do you have any favourite preschool picture books? If so, please share them here!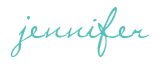 SHARE WITH OTHERS