I see her looking out the window.
The glass fogs up with every exhale.
I'm watching her… as I so often do.
She is my daughter yet she's so much more. She is my window to youth, to mystery, to seeing the world in a different light.
How could such a little person teach me so much? She has taught me how to love and to understand how God must love His children. She has taught me that everything is an adventure waiting to be embarked upon, and a mystery waiting to be solved. Most importantly, she has taught me to slow down and appreciate the everyday things that we take for granted.
"It's snowing." she announces.
"Yes, it is." I respond, "Should we get ready to go outside."
"Yeah," she responds, "I'll need my hat and my boots and my mittens and my fleece and my coat."
She walks to the closet and I watch as she wiggles into her winter gear.
We're going to the art gallery. It's been a few months since we've been there. I'm looking forward to getting out of the house. Lately, I've spent a lot of time cooped up. I never anticipated how much effort it would take to wrangle two children to get out of the house. So most days I think, why bother? However, it's the weekend and I've got my husband's assistance, so I'm taking full advantage of the extra pair of hands.
He's already at the car with the baby, waiting for my daughter and I to join them.
We leave the house and I watch as my daughter stomps out onto the sidewalk.
"Look at all the footprints!" she exclaims.
Then she does it… something that my hectic life, my seriousness, and my age stole from me. She sticks out her tongue and catches a snowflake on it.
"Mmmmmmmm. It tastes like chocolate candy!"
I smile.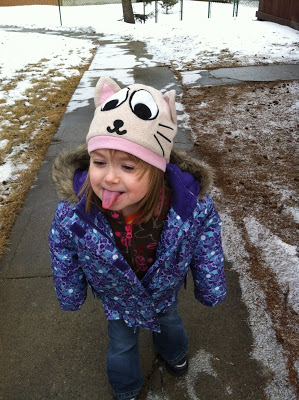 "Can you catch a snowflake?"
I stick out my tongue.
At first I feel the sharp coldness hit my tongue and then it dissolves.
For a fleeting moment, I could taste the fudge my grandma used to make. Then it's gone and we walk together to the car.
She's excited that we're going to the art gallery.
However, I revel in the knowledge that no painting, no sculpture, and no masterpiece could surpass the beauty of a simple, beautiful, and extraordinary moment with my little girl.
A sincere thank you to Sofia from Sofia's Ideas for inviting me to participate in this blog posting link-up.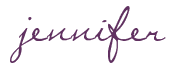 SHARE WITH OTHERS