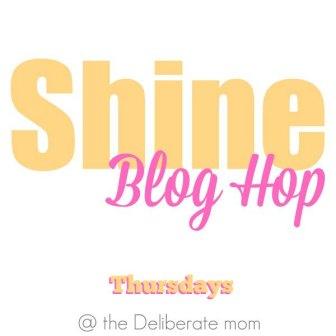 I'm excited. Are you?! Welcome to the first ever SHINE Blog Hop!
If you could help me spread the word about it, I would be so grateful. It's not mandatory, but definitely appreciated. The more participants here, the more possibilities for your posts to be seen.
A brand new opportunity to let your best blog posts SHINE; Thursdays @DeliberateMom #blogging #SHINEbloghop
Click To Tweet
I invite you to grab the beverage of your choice, take a comfortable seat, and let your best posts shine! It's time to bask in the glow of this amazing community of bloggers!
SHARE WITH OTHERS