My daughter's playroom is in a finished area of our basement. The room contains a few miscellaneous pieces of furniture, my husband's computer and Timbit (our bunny).
Often the toy shelf unit gets crammed with toys. It wasn't at the worst it's ever been but it was headed in that direction.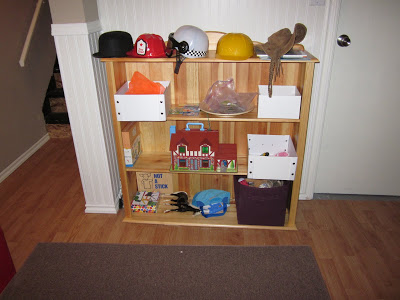 This disorganized chaos does not encourage meaningful play episodes. Children don't need loads of toys to embark in meaningful play but it does help to have inspiring play spaces. Since my daughter loves to build, I decided to take on the project and set up a block centre in her play room.
I sorted the blocks and arranged them attractively on the shelves.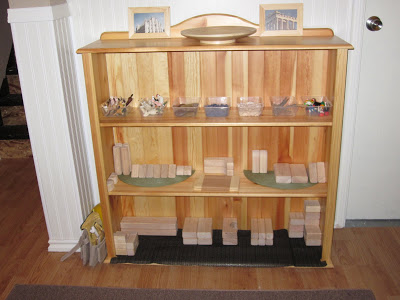 I added containers with shells, rocks, gems, sticks, Playmobile people and Schleich animals as well.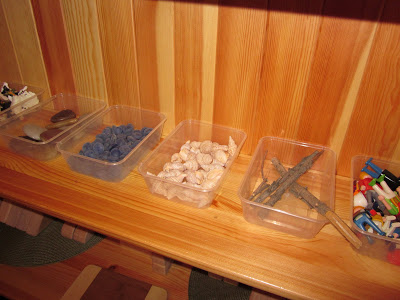 I framed a couple pictures of classic architecture and placed them at the top of the shelving unit. I also made sure to add a tool belt, construction hat and gloves!
My daughter instantly went to this area and she has been playing there for extended periods of time on a daily basis. She even create a "cathedral with animals inside" (pictured below).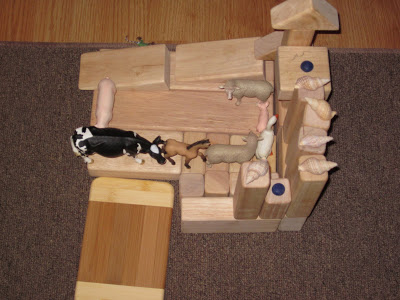 I love projects like this… a little effort and I see tangible results instantly!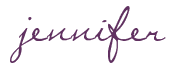 SHARE WITH OTHERS