Bedtime. Every parent needs to work through the challenges of getting their children to sleep. For my husband and I, it was integral that we create a comfortable routine for our girls. The other day I was thinking about the routine that we have with my oldest daughter, how it works for us as a family and how special it is…
First, we let her know she's got five more minutes to play before we start her bedtime routine. Usually these five minutes are spent "putting her toys to bed" (aka – cleaning up).
Then we give her a nighttime snack.
After that we play a quick board game.
She sits on the toilet, brushes her teeth and puts on her pajamas.
Then she chooses two books and we also read a story from her children's bible.
After that my husband picks her up and recites the last line of Goodnight Moon… "Goodnight stars, goodnight air, goodnight noises everywhere." He holds my daughter up to the chimes which hang in her room and she rings them. Then he places her back into her bed.
It's a great routine. It's the same every night but there is flexibility within each part to keep it interesting.
However, there is an especially beautiful element to our routine… something special to all of us. As we tuck my daughter into bed, each of us shares our favourite moment of the day. A snippet of joy, a dash of excitement, or a moment of magic. I love pausing, reflecting and sharing what made the day special.
Bedtime is a wonderful time in our home… what magic do you create with your children's bedtime routine?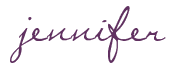 A special thank you to Sofia from Sofia's Ideas for creating this blog posting link-up. It's a delight and a blessing to be able to participate every week!
SHARE WITH OTHERS