I have two daughters, 4 years old and 6 months old… I can't even begin to imagine what parenting them through the teen years will be like.
Today I saw this video and after the initial shock settled, I had to respond.
Social networking sites and the internet create huge obstacles for parenting. Children have a forum to behave in a way contrary to face-to-face exchanges.
How do parents navigate this? How and when do they draw the line? As I watched this video I asked myself what would I do?
I don't think I would have chosen this route of discipline. Hopefully things wouldn't have gotten to this point because I would have been talking to my child and navigating through her feelings of frustration before she decided to vent to the world. However, I couldn't help but think what if my child did this, what would be my reaction?
While this dad's rant is a little long, I thought the idea of him disciplining his daughter publicly by grounding her (via a video posted to her Facebook page) was unique, logical and undoubtedly memorable. She publicly humiliated her family (and apparently this wasn't her first offense), why shouldn't he post a response for her Facebook friends to see?
Then 7:20 into the video, my jaw dropped and my stomach flipped as he unloaded a round of bullets into his daughter's laptop. WHAT. WAS. HE. THINKING.?
Call me a typical Canadian, but seeing a gun, let alone witnessing it being fired several times made me feel ill. Moreover, the message took a violent turn for the worse. Yes, he was firing the gun at a laptop but I felt it to be a rather threatening position for a father to take. As my screen reverted to the static YouTube page, I had a overwhelming sense of pity for this girl.
Am I being too sensitive here? What do you think?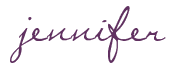 SHARE WITH OTHERS