I once made two poor choices that ended up putting my child at risk. When our parenting choices are life-threatening, parenting is especially challenging. Come read about these screw-ups that almost cost my daughter her life… twice.
Have you ever messed up and later reflected on the situation and just felt grieved by it? This past weekend I had two MAJOR screw ups and both situations were life threatening. Here's what happened….
My oldest daughter and I took a road trip to Red Deer to attend the annual AHEA Homeschool Convention. We were excited. I've never attended a homeschool conference before and she was delighted to attend the children's program.
When a parent makes a decision that can cost their child's life.... #parenting
Click To Tweet
Life threatening screw up #1.
When we arrived in Red Deer, we checked into our hotel and went swimming for an hour in our hotel pool. Afterwards, we were starving. I decided to celebrate our first night away by taking my daughter out to a restaurant as opposed to a fast food place. After scoping out our choices, we settled for a very popular steakhouse.
Eating out can be stressful for us, since my daughter has an anaphylaxis dairy allergy. So, needless to say, we rarely eat out at restaurants.
When the waiter came to the table, I immediately told him that my daughter has an anaphylaxis dairy allergy and he coached us on which menu items would be the best choice for her. My daughter wanted the grilled chicken breast but was salivating over the garlic butter grilled shrimp. The waiter, being very accommodating, said he could order the shrimp grilled without garlic butter. My daughter was ecstatic and so I complied.
Our food came shortly thereafter. I watched and giggled as my daughter plowed through her meal. She ranted and raved over how delicious everything was and gobbled down her shrimp.
Then it happened… a food server showed up at the table with a plate of grilled shrimp… the shrimp that was made without garlic butter.
I immediately felt like I was going to be sick to my stomach. My daughter had consumed dairy. I told the server that we had already gotten the shrimp and asked if the shrimp my daughter had eaten was grilled with butter. She scampered off to check with the kitchen staff.
I reached into my purse and placed the Epi-Pen on the table. I also set the timer on my phone for half an hour. I figured between the time she had consumed the dairy and an additional half-hour, that she would be out of the danger zone of going into anaphylaxis shock.
The waiter and the restaurant manager were at our table within a minute.
They were mortified and said that the kitchen staff could not confirm if they had made 2 servings of grilled shrimp without butter or if they had screwed up and sent out garlic butter shrimp with our original meal.
The remaining time we spent in the restaurant was horrifying. I stayed calm but felt like I was screaming on the inside.
Why didn't I double-check that the shrimp was safe? It was a food server who brought our plates out… not the waiter! I should have immediately verified that the food was okay.
Also, why didn't I try the shrimp first?! What was I thinking to just let her eat it?!
Fortunately all was well, my daughter was fine, and the restaurant took care of our tab and gave us a gift certificate as an apology for the mess-up.
Regardless of the outcome, this mom felt horrible.
Life threatening screw up #2.
Our hotel had an awesome pool with a hot tub and a water slide. What I loved most about the pool was how shallow it was. It was a maximum of 1.2 meters (3.9 feet) deep.
When we went swimming the first afternoon, there were only 3 other people at the pool. My daughter was comfortable in the water and could walk from one side of the pool to the other without the water going above her chin.
Our second night in Red Deer, my daughter begged to go to the pool again. We got dressed in our suits and went down to the pool.
*A little side note, I felt really weird about the idea of walking through the hotel in a bathing suit. So I wore my leggings and a long top over my suit. I figured I would undress at the pool and when we were done swimming, I could change into my clothes to walk back up to our room.*
When we arrived at the pool I was stunned by how packed it was. The small pool had at least eighteen to twenty kids in it. The hot tub was loaded with adults and a few kids, and there was a line up for the waterslide.
I figured since it was so late in the evening, that the people would thin out soon, so I decided to sit at the side of the pool with the other groups of adults. I figured I could always hop into the pool when it was less busy.
My daughter went on the waterslide a couple times. Then she went to the hot tub. After a couple of minutes there, she came to the main pool. She practiced her strokes and floats (like we had done the day before). I watched as she drifted into the deepest end of the pool. I walked alongside and realized that she was in the middle, surrounded by kids. Children were splashing water, screaming, jumping up and down… and then I saw it. Everything seemed to click in my brain. She wasn't safe. I called to her and tried to coach her to the side of the pool.
She looked stunned. The expression on her face told me everything… complete panic was in her eyes. Her arms flailed wildly about and she started to go under the water.
I immediately jumped (fully clothed) into the pool and pulled her up to safety.
She was shaking and visibly upset. I hugged her tightly. Another mom came up and wrapped towels around us and then gave me a squeeze around my shoulders.
That was when I burst into tears.
How could I have been so foolish?! I knew she's not a strong swimmer! I should have known that a busy, full pool would make it harder for her to maintain her footing. She could have drowned, right there in front of me… in a pool full of children splashing water and having fun.
Reflecting.
I made two stupid decisions this weekend and they could have cost my daughter's life. The gravity of this reality tormented me. These two scenes have been replaying in my mind over the past few days. Both situations could have ended very differently. I'm so thankful to God that nothing serious came of either event.
As I reflected on these incidents, I had this realization of how everything can change in an instant. It seems trite… almost ridiculous to reflect on the fragility of life. Yet it struck me how at times, I feel almost overly-secure and invincible.
Yet anything can happen to us. One moment you could be thinking everything is wonderful and the next, you could be facing unimaginable tragedy and grief. I shudder at such thoughts.
I've decided to accept God's grace and not beat myself up over these incidents anymore. I've learned some valuable lessons.
No matter how much we try to protect our children, no one is invincible. It's a scary thought but it's the reality of being a parent. Sometimes our greatest efforts and best intentions aren't enough. Nothing can be predicted, anticipated, or expected. Life can take a turn and we just have to deal with it when it does.
So please tell me… have you encountered any scary situations like this with your children?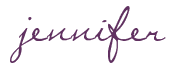 SHARE WITH OTHERS