I love God. He has taken my life and has blessed it. He has healed me. He has lifted me up. He has helped me overcome. I love Him for this. He is amazing.
However, I recently realized that I don't want Him to ask me for too much. I realized that I have several limits and boundaries… that I can only give Him so much. Moreover, it's embarrassing to admit but there are certain parts of my life that I have pretty much said are off-limits to Him.
Wow. What a harsh realization that I want God for MY needs. To help MY life. To make things better for me.
I realized that my relationship with God is not going to grow or flourish if I don't hand everything over to Him. I need to relinquish control of the areas of my life that I've been holding onto so tightly. My marriage, my children, the comfort of my home… I have to hand everything over to Him.
I've been operating in fear that if I hand everything over to Him, that He will ask me to do something I can't do or request me to let go of something that I can't let go of. I've been trying to control our relationship.
In order for my relationship with God to grow, I have to go "all in". I have to hand absolutely EVERY part of my life over to God and trust that He will take care of everything. I have to trust that if He asks me to do something challenging or difficult, that He will provide the strength and grace for me to carry out His will.
So here, today, I am declaring (with an earnest heart and tears of joy in my eyes)… that I'm all in. Fully and completely. I'm all in.
I just read that the @DeliberateMom is all in! I'm all in. Are you? #faith #christian
Click To Tweet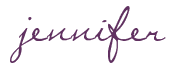 SHARE WITH OTHERS