What am I talking about when I say to involve children in planning their curriculum? As a homeschooling mom (and a former Early Childhood Professional), I have experimented with a variety of philosophies and methods to ensure children are learning. However, one of the simplest yet most effective ways to help children learn is to engage them in the process of planning for learning. This post will show you how I recently did this with my 6 year old.
Check out these tips on how to involve children in planning their own curriculum!
Click To Tweet
Why Involve Children In Planning Their Curriculum?
It's a simple and clear way to introduce a new project and/or topic.
This process helps the teacher gauge the child's current knowledge base.
The involvement of the child often excites them about the project/unit.
It makes learning more measurable (the teacher can look back and see how much the child's knowledge has grown and/or shifted).
The Process
Decide on a topic that your child will be learning about. Write down the topic on a large piece of paper or a dry erase board.
Ask your child three or four simple open-ended questions about the topic. Record these on the paper/dry erase board as well.
Document their answers/reflections under each question. Do not dismiss or correct any of their responses. Document everything they say without passing judgement.
Try to prompt the child to help think of places to go (field trips) which may help them explore the topic in greater depth (i.e. go to the library and pick out science books about snow, go sledding at a neighbourhood hill, etc.).
Display the documentation in a prominent location so that the child can revisit it and reflect on it.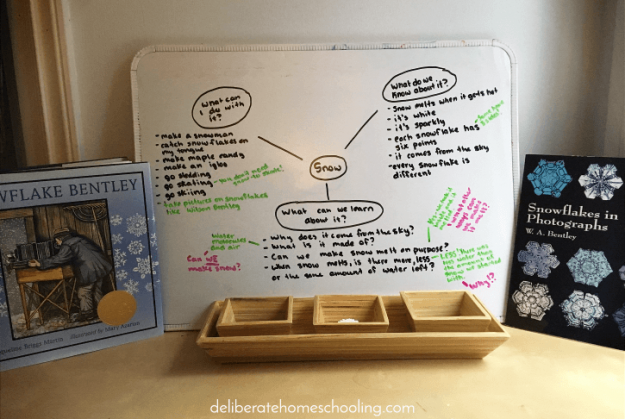 What Next?
Evaluate what you and the child have documented. Think of activities, field trips, and experiments to help the child explore the topic. I like to do all my planning inside my homeschool planner (which has spaces to record field trip ideas, activities, etc.)
Make a list of ways in which curriculum areas can be met (i.e. for social studies, the child may go to their local library and consult with a librarian about books on snow; for science, the child may look at snowflakes with a magnifying glass; for math, the child may add/subtract snowflake cutouts, etc.).
As the child explores the topic/unit, they may start answering their own questions. Document these as well (preferably on the same flowchart, using a different colour).
If they have new questions as they investigate the unit, make sure to add those questions to the flowchart too.
When the project is done/complete, review the flowchart with the child. This reinforces what they have learned and gives them a sense of achievement.
Document the flowchart (i.e. take a photograph of it at the beginning of the planning process and at the end of the project).
Sometimes a flowchart of one topic may serve as a springboard for another topic. For example, exploring snow might lead to an interest in winter sports or the Winter Olympics. A whole new flowchart can then be created to explore the newest topic.
Final Thoughts
I hope this posting helps you consider the process and benefits of involving children in planning their curriculum.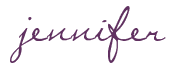 SHARE WITH OTHERS