Do you want to help your local food bank, but you're not sure how to make the most impact? I love to help, volunteer, and serve others.
For instance, I recently volunteered at my community food bank. The experience, as always, proved to be very rewarding. However, while assisting with sorting food, I realized that there are some actions that donors can take in order to ensure their donations have the most impact. Here are a few things to keep in mind if you're considering donating items to your local food bank.
Check out these great tips on how to help your local food bank. #foodbank
Click To Tweet
Find out what is most needed
* Call your local food bank (or look on the website if they have one) to see which items they are most in need of.
* Every time I've volunteered, I've noticed a shortage of baby items. Consider donating formula, jars of baby food, diapers, and/or rice cereal.
* When making donations, take into account seasonal needs. For instance, many people naturally think to donate around Christmas but for my local food bank, September is an especially needy time. The extra cost of getting children ready to go back to school often strains family finances. My local food bank mentioned that items for children's lunches are always critical at this time of year.
Keep quality in mind
* If the food is past its expiry date, don't donate it – I found a can of tomatoes from 2007! It is critical to remember that many of the individuals using the food bank have compromised immune systems. Thus, they are especially susceptible to food borne illnesses.
* Don't donate items that are open… they just get thrown out.
* Don't donate perishable foods. This may seem obvious but items such as refrigerated salad dressings are often mistakenly given to the food bank. Once again, these items just get thrown out.
* Don't donate homemade preserves or jellies. Health regulations require that any of these sorts of items be discarded.
* Make sure all donated items have labels on them. If a can or jar does not have a label, it is discarded.
* Consider the food's packaging when you donate. Boxes of pasta don't hold up well compared to bags of pasta. Packaged dry foods that have inner and outer packaging are ideal.
Help the food bank by saving the volunteers' time
* By taking the time to ensure the quality of your donations, you save volunteers' time.
* Consider donating a bag of like-items (i.e. a bag of soups or a bag of baby food). Volunteers spend a lot of time sorting like-items into bins. The faster the system, the more food they can process.
Try helping in other ways
* Consider making a financial donation to your food bank.
* Donate your time too! A couple of hours can make a huge difference!
I hope this helps clarify some of the needs of food banks. By following some guidelines and finding out what is most needed, your donation can have a much greater impact.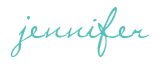 SHARE WITH OTHERS