What do you do with your homeschooler in the winter? Winter can be long, boring, and dull! Bring life to your homeschool lessons with these ideas!
Winter is my least favourite season. It's too cold, dreary, and a little depressing. I wasn't always this way. I remember when I was little, I used to play for hours out in the snow. My favourite activity was building snow forts.
The other day I asked my girls if they wanted to play outside. Their response:
"NO WAY!"
I realised that I had passed my intense dislike of this season onto my kids and I needed to do something to help shift their perspective.
What to do with your homeschooler in the winter
Here are some ideas to implement with your homeschooler in the winter. If you want, you can pick and choose some of your favourite ideas and do a unit study about this season!
Check out these fun and educational winter-inspired ideas! Perfect for a #homeschool unit study!
Click To Tweet
Language Arts
Here are various language arts winter-inspired ideas:
try a winter writing prompt (this list of 25 is fantastic)
write descriptive sentences (winter looks like, feels like, smells like, etc.)
create instructions (i.e. how to build a snowman, how to make a snow fort, etc.)
write a list of all the words you can think of that describe winter
read some of these famous poems about winter
write a poem about winter
provide a wintery picture and ask your child to write a story about it
do any of these winter word puzzles
have a letter scavenger hunt and encourage your children to spell a list of winter words using the letters they find
read one of the recommended books in the book list below
Books
The Snowy Day by Ezra Jack Keats
Snow by Uri Shulevitz
Snowflake Bentley by Jacqueline Briggs Martin
Snowflakes in Photographs (Dover Pictorial Archive) by W.A. Bentley
Snowballs by Lois Ehlert
The Big Snow by Berta and Elmer Hader
When it Snows by Richard Collingridge
Katy and the Big Snow by Virginia Lee Burton


Science
Winter is a fabulous time to do nature studies. There's much to explore and observe during this season. Here are some favourite winter science activities:
create a winter nature table (collect pine cones, pine needles, twigs, seeds, pods, etc.)
measure snowfall and document the daily precipitation for a week
observe the birds in the area (study the birds that stay in your area year-round)
watch the snow melt (bring a container of snow into the house, measure the amount of snow you collect, let it melt and measure it again)
catch snowflakes on black paper and use a magnifying glass to look at them
look for animal tracks
observe icicles, challenge your children to make icicles (how would they do it)
if you're up north, shorter days means your children can actually star and moon-watch at a decent hour (document constellations, phases of the moon, etc.)
study trees and discuss how have they changed from the fall (use these FREE PDF sheets from Leroy Jones to document your study of a tree in your backyard)
blow bubbles outside and discuss what happens to them
Math
Math and winter?! You bet! Here are some math activities you can do that revolve around winter and snow:
Social Studies
There are a number of social studies activities to explore too:
help a neighbour by shovelling their sidewalks
watch the snow plowers do their work
interview the person who maintains the community skating rink
look on a map and discuss the places where your children think it would snow
research the Arctic or Greenland and document findings
collect winter clothing items for the homeless and deliver them to a local shelter
Physical Education
There are many winter physical education activities you can partake in:
sledding
skating
nature walks
shovelling snow
snow shoeing
cross country skiing
downhill skiing
snowboarding
snowball fights
go to the playground (exercise caution, as some equipment may be slippery)
Art
I love winter-inspired art! Many winter art projects can be done, inside and outside:
I hope these ideas have inspired you to explore winter with your children! There's much to teach (and learn)!
Reflect:
Do you like winter? Can you think of some enjoyable, educational winter activities you would like to try with your children?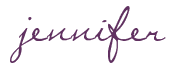 SHARE WITH OTHERS