It all started with my daughter retrieving an empty cracker box from the recycling bin. She put it on the shelf of her toy kitchen and asked me if I wanted to buy it from her. So began our creation of a grocery store in our very own home.
First we gathered our "groceries" and priced them.
We even found a cute shopping basket for our store!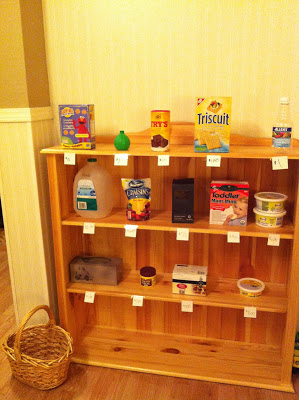 This grocery store is for the rich and famous… $800 for a jug of water and $600 for a box of crackers!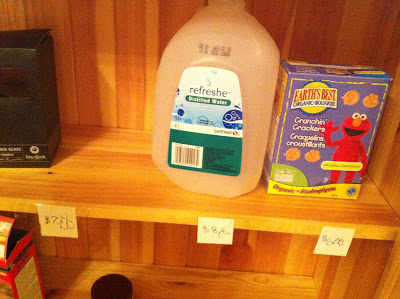 So we're not quite sure why the grocery store was named, "Super Dooper Store", especially given the outrageous pricing!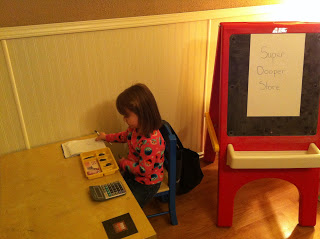 Even though you'll need a second mortgage to shop here, you're still expected to bag your own groceries.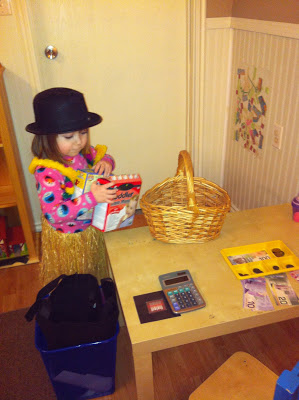 Customer-of-the-month award goes to… Daddy.

He visits the store multiple times per day…
and he always has a smile.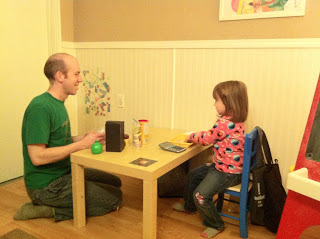 The best part of the store… the scanner.
It even beeps (and sometimes boops).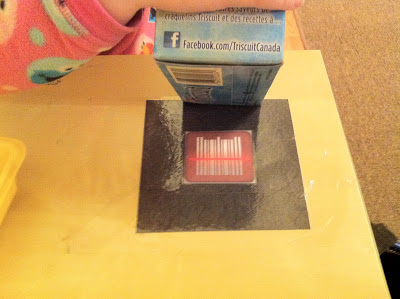 Then there's the money… glorious money.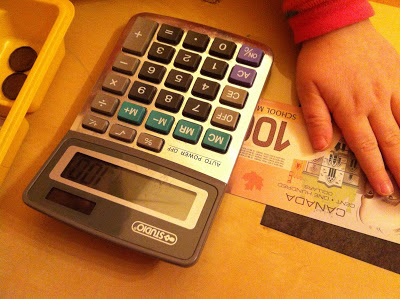 Lastly, this store even has a door greeter.
She's not that thrilled about her job.
She wants to be a box crusher/eater.
SHARE WITH OTHERS
Several stuffed animal friends have worked at the grocery store, every family member has been a customer and new items are being added to the shelves on a daily basis. I'm sure the store will be sticking around for a while, as it's been so much fun turning "trash" into play!