Are you tired, frazzled, and overwhelmed? Do you wish your kids would stop fighting all the time? Do you wonder if it will ever take you less than an hour to get out the front door every morning? Do you wish your children could be more thankful for what they have?
Wouldn't it be wonderful if you could attend training by all the best authors and speakers on motherhood topics?
Well, guess what? You can! And the best part… you can watch all of these sessions, at your leisure for a really low price!
Moms need PD Days, too! Purchase your mom conference package today! #parenting
Click To Tweet
The best news about this mom conference is that you don't have to leave your house to participate! Imagine learning some of the finest parenting strategies, gaining household management tips, listening to some of the most reputable speakers… and doing so while wearing your PJs!
My friends, I can't tell you how excited I am for this conference package! The speakers at this conference are AMAZING!
CHECK OUT THESE AMAZING SPEAKERS!
I've attended previous mom conferences, and I always feel inspired, encouraged, and motivated by the presentations.
These are a few of this year's speakers:
Dr. Laura Markham – clinical Psychologist, bestselling author and discipline expert at Aha Parenting
Ruth Soukup – from Living Well & Spending Less
Amy McCready – parenting expert, TODAY Show Contributor, author and creator of Positive Parenting Solutions
The Bucket List Family – full time traveling family, @bucketlistfamily with a community of over 600,000 followers
David Burns – expert on anxiety and depression, NYT Best Selling Author, 5 Million Copies Sold of His Book, Feeling Good
AND MANY MORE!
See the complete list HERE!
Decrease overwhelm and learn strategies to create a peaceful home!
THESE PARENTING TOPICS ARE AWESOME!
While all the classes sound fabulous, some of the ones I personally watched (and loved) were:
How to Keep Your Kids Safe Online by Krista A Jenson
Overwhelmed? Can't Fit it All In? Strategies to Get Stuff Done! by Jenny Layton
Gaining Cooperation in the Home: Problem Solving With a Struggling Child by Chad Hyenga & Lynne Jackson
Finding Joy in Motherhood by Kelly Jensen
Just a side note… Kelly Jensen's talk was AMAZING. I feverishly took notes through tears. Her session was so encouraging and empowering. This session ALONE is worth the conference price!
PLUS, YOU DON'T WANT TO MISS OUT ON THIS!
Encore Presentation: Raising Motivated and Grateful Children During the Me, Me, Me Epidemic by Amy McCready
Plus there are numerous bonuses (depending on the package option you purchase). Check out the Mom Conference Package offerings here: The Mom Conference
MOMS NEED PD DAYS TOO!
Join the thousands of moms who have already gotten their Mom Conference Package and start enjoying your PD Days today!
This conference was a life-changing experience… I'm certain you're going to love it!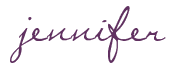 SHARE WITH OTHERS