Hungry. Homeless. Sick. Scared. Alone.
I live a privileged life. I don't live in a mansion. I don't have a flush bank account. I don't have a jewelry box full of gems.
I do however, have a comfortable home; I always have food to eat and clean water to drink; and when the weather changes I have clothes to wear and a warm bed to sleep in.
I recognize that I am very fortunate… blessed. Thus, you could imagine my horror when this scene unfolded…
I was changing the channels on the television when my daughter (who is almost four-years-old) walked into the room and started laughing at the boy on the World Vision commercial who was eating bugs.
"He's eating bugs! Ha, ha… that's gross."
I was sickened.
I suddenly realized that I have not done my job as a parent to let her know about those less fortunate. Naturally, she would think this is funny and that eating bugs is gross. She doesn't understand that there are so many people in this world who don't have even a fraction of what she has.
I took the opportunity to share this with her. I told her that this boy had no other choice but to eat bugs and rats. He doesn't have food like us. We watched the commercial a little bit more and I saw the understanding settle on her.
The following week my church had Samaritan's Purse Shoeboxes available for us to take and fill. I immediately knew this was a great opportunity for my daughter to learn more about those in need. Yes, it's an extravagance compared to the necessities of food and water but my daughter really understands the giving and receiving part of Christmas. She was excited when I presented the opportunity to her… to give a Christmas gift to someone who otherwise would not receive a gift on Christmas day.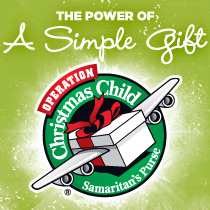 My daughter decided that we needed to give our shoebox to a little girl her age. We embarked on a shopping trip and filled the shoebox to the brim. She drew a picture and we worked together on a letter to include with our gift.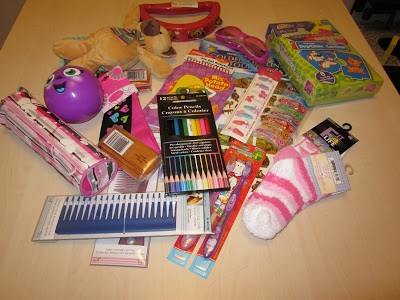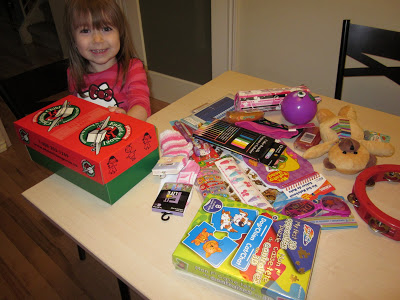 I realize that this is not enough. Our efforts will need to be ongoing. For instance, when we go grocery shopping, I will get my daughter to pick out a couple items to donate to our city's food bank. Every grocery trip could reinforce the importance of helping others. Every little bit helps. I want my daughter to understand that she too lives a privileged life… and that she can make a difference.
How do you foster a spirit of caring and giving in your children?
"Each of you should give what you have decided in your heart to give, not reluctantly or under compulsion, for God loves a cheerful giver." (2 Corinthians 9:7 NIV)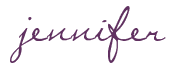 SHARE WITH OTHERS