Every time I go to the bookstore, I am amazed at how many parenting books there are. And really, why not? After all, parenting is absolutely the most challenging "job" there is. You never master it and you never have it all figured out because your children are constantly changing, learning, experiencing and growing.
So what's this critical parenting advice I'm talking about?
Critical parenting advice... and something you shouldn't do! #parentingtips
Click To Tweet
My advice is this….
Don't make it about you.
You heard me. It's NOT about you, it's about another human being who you need to raise into adulthood.
Your child is not a possession. Your child is not an extension of you. Your child is not a boost for your ego. Your child is not here for your happiness. Your child is not here for your entertainment (although they can be entertaining). Your child is not really "yours" at all… they are their own person.
As a Christian mother, I've frequently contemplated the scripture;
Train up a child in the way he should go; even when he is old he will not depart from it. Proverbs 22:6 (ESV)
I used to interpret this scripture as parents literally need to "train" their child, especially when it comes to all things spiritual.
Even though I interpret this scripture as partially meaning spiritual instruction, I also firmly believe in Barnes' commentary;
Train – Initiate, and so, educate the way he should go… according to the tenor of his way, i. e., the path especially belonging to, especially fitted for, the individual's character.
Wow! Powerful stuff moms and dads!
Your child is their own person with their own personality, strengths and characteristics. Think it. Know it. Live it.
DON'T DO THIS!
Don't make your daughter into a ballerina when she has no desire to dance.
Don't force your child to learn the piano when their heart is to play the drums.
Don't demand that your child become a doctor because all the women in the family were doctors.
Don't force your son to play hockey because you always wanted to.
Don't demand straight A's in school, or awards and accolades.
Don't place your demands, wishes, dreams or desires on your child… because if you do, you are indirectly telling them that you really don't care about what they want or who they are.
It's hard as parents to take a step back… to allow our children to try and "fail". To allow them to feel and be "sad". To allow them to explore the world when we think we have all the answers. We believe we know what's best but do we really?
I encourage you to stop controlling your children and embrace relating to them. Observe them. Interact with them. Encourage them. Let them know that you respect them as individuals. Let them explore their heart's desires and support them along the way.
It's not about you… it's about them… that unique being who you call "your" child.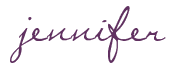 References
Biblos.com. (2011). Proverbs 22:6. Retrieved June 29, 2012 from, http://bible.cc/proverbs/22-6.htm
Unless otherwise indicated, scripture quotations are from the ESV® Bible (The Holy Bible, English Standard Version®), copyright © 2001 by Crossway, a publishing ministry of Good News Publishers. Used by permission. All rights reserved.
SHARE WITH OTHERS