I love finding the perfect gift for my mom. You know the one that the minute she unwraps it, tears gush from her eyes?! That's when I know I've given her something extra special.
With Mother's Day around the corner, I thought I would compile a list of preschool picture books that would make any mom cry (and every Mom on Mother's Day needs to shed a few sentimental tears).
Consider giving a special keepsake picture book to your mom or to a mom who's celebrating her first Mother's Day. Make this gift extra-special and write a sweet dedication on the inside of the cover too!
Need a special #mothersday gift? These children's books would be a sentimental gift for mom!
Click To Tweet
CHILDREN'S BOOKS FOR MOM
Guess How Much I Love You is a must-have addition to any library. I just LOVE this book. Once I read it to my daughter, I started saying, "I love you to the moon and back." She usually responds by saying, "… And the stars?"
I remember reading The Giving Tree for the first time to a group of three and four-year-olds. A coworker had scheduled it for group time and I was not familiar with the book. Well, I started bawling near the end of the book and barely finished it. A few of the children went home and told their families I cried at daycare while reading a book. How embarrassing. I can't help but see the tree as the mom in the story.
Someday was written to make any mother bawl as there's no other purpose for it. Remember my words as you read the last few passages through blurry, tear-filled, eyes. This is a must-have, guaranteed, tearjerker.
Love You Forever is a classic. How could I not mention it? However, knowing that Robert Munsch wrote this book for his two stillborn babies makes it an even more emotional read.


So those are my four books that would make any mom cry. Make sure to bring some tissues if you're giving this as a gift!
Do you have any preschool picture books that make you cry? If so, I would love to hear your recommendations.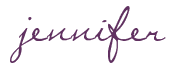 SHARE WITH OTHERS