This Friday I'll be turning 40! Forty?! 40!
It's crazy, I know, I look thirty *wink*.
When eShakti contacted me to do a review of one of their custom clothing items I was beyond ecstatic. My first thought was that I can wear a dress for my birthday! You see my friends, buying dresses is not easy for me. I'm short and petite. My small bones, short stature, and big bust make it challenging for me to find clothes that fit… especially dresses.
What I love about eShakti is they have an extensive catalog of dresses to choose from, with sizes ranging from 0-36W. However, they also have the option to customize orders for you. All you have to do is submit nine measurements, choose options such as pockets, dress length, neckline, sleeves, etc. and you're done!
I received my dress exactly one week from when I ordered it… and I must say, I love it.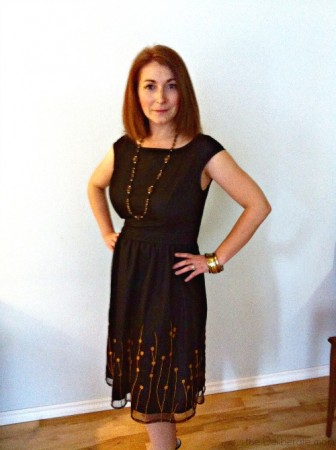 The dress is a perfect fit and is very well made. I love everything about it from the detailing, to the cut, to the length.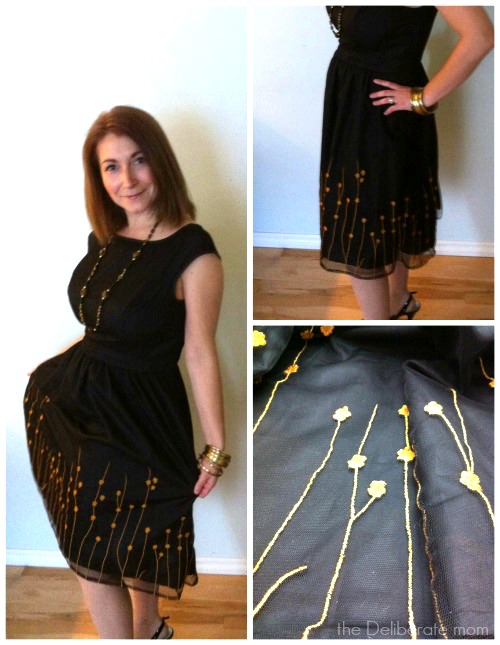 The dress even has built-in bra strap holders to keep those nasty bra straps from poking out from under the dress.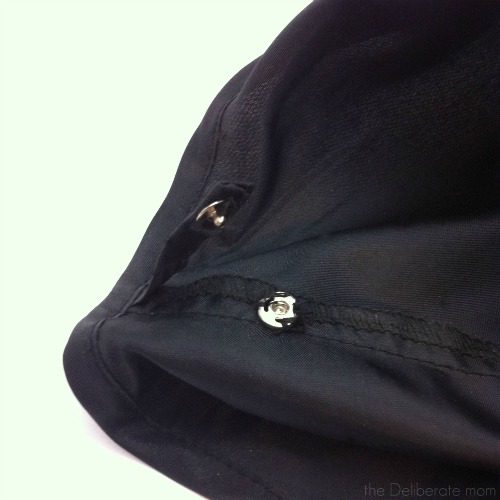 What I love the most is that I finally have a dress that fits me! That, my friends, is no easy feat. I seriously can't see myself going back to standard dress sizes after this experience of creating a custom-fit dress.
Jennifer's turning 40 and she's celebrating! Come check out her birthday dress from @eShakti!
Click To Tweet
Special Offer
If you would like to order from eShakti, they are currently offering a $30 discount to first time customers.
They have also provided a 10% discount code to readers of The Deliberate Mom (coupon code is 'thedeliberatemom'). This code may be used multiple times until December 29, 2014 and can also be paired with other offers (unless otherwise stated).
Whether you're looking for the perfect party dress for New Year's Eve or you simply want something in your wardrobe that fits you well, I encourage you to try eShakti. I'm certain you'll be impressed!
As for me… well, I'll be wearing my new dress to my birthday festivities this weekend. I can't wait!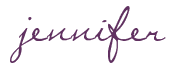 SHARE WITH OTHERS