It started about three weeks ago… my daughter began asking us if we can make a gingerbread house. This is a major challenge considering she has an anaphylaxis allergy to dairy (not to mention wheat, peanut and egg allergies).
I began to think that this would be an impossible feat, but then I remember back in the summer we got Smoreable Graham Crackers (which are made by Kinnikinnick). We began our hunt for the crackers but couldn't find them anywhere. So, we resorted to Plan B… making our own allergen-free gingerbread house.
Check out this allergen-free gingerbread house! #foodallergies
Click To Tweet
My husband fashioned a Gingerbread Recipe.
Follow the Celimix White Bread Mix Recipe
Add 1/3 cup molasses
Add 2/3 cup brown sugar
About 1 tsp ginger
About 1/2 tsp cinnamon
About 3/4 tsp ground cloves
Spread 1/3 inch thick on a greased cookie sheet. Bake at 375 F for 25 minutes.
Let cool (but not completely) and cut into squares. My husband used a pizza cutter to do the cutting.
Cool completely before assembling the gingerbread house
Then, I concocted the icing recipe.
1/2 tsp cream of tarter
1/4 cup soy milk
Beat with egg beaters on HIGH. Gradually add icing sugar until VERY thick.
Build and decorate your gingerbread house with your favourite allergen-free candies (we used Sunkist fruit snacks, coloured marshmallows, shredded coconut, mini allergen-free chocolate chips, and organic candy canes).
My daughter was thrilled to be able to decorate a gingerbread house. Certainly a new holiday tradition for us!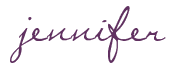 SHARE WITH OTHERS