It's July?! Already?!
I'm stunned at how quickly this year is going by.
I thought I would give a little update as to what's been going on… currently.
Taking a moment to pause and reflect on what's happened and what's going on... currently.
Click To Tweet
Lake days.
Summer, for us, means journeys to the lake. Once we're out there we lounge, laze, run, and play games like ladder toss and badminton.
Lake season is the best!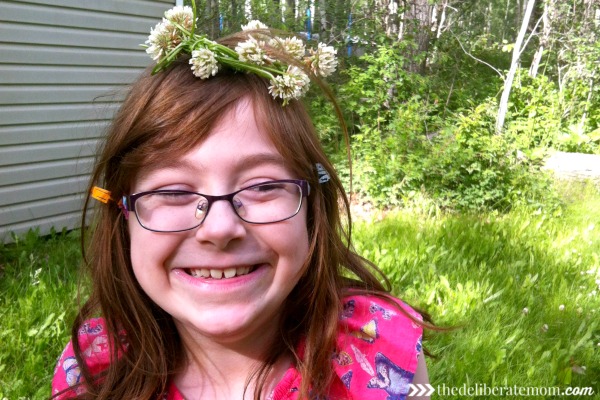 Exercising.
I'm going to share this here because I need to be held accountable. Over the past year I've put on ten pounds. This ten pounds has become best friends with the ten pounds I couldn't shed after having my second daughter. So, I'm twenty pounds heavier than before I had children.
While I try not to dwell on weight and numbers, I'm aware that I'm not as fit as I would like to be. I get winded easily and I'm always exhausted. At first I thought maybe it's because I'm living a more sedentary lifestyle and started exercising like a mad woman but now I realize that it's because I've been overeating (like 300-500 calories more than what I should be eating on a daily basis). It's no wonder I've put on weight!
I'm trying to cut back on sugar… again. I don't know if I can eliminate it entirely this time around but I would like to reduce it dramatically. I'm also trying to eat proper portions and cut back on the wine (I think the glass per day has contributed to my weight gain too).
Do you have any tips or suggestions? Will you encourage and cheer me on? I'm hoping to shed the 20 lbs by January 2017. That's less than 3 lbs a month which is a healthy weight loss goal.
I think I can. I think I can.
Dating.
My hubby and I rarely plan date nights. However, we were able to have three dates in the month of June! We went to the horse races to celebrate a friend's birthday, attended a golf tournament, and went to a local botanical garden for an evening of croquet and craft beer.
I'm hoping we can still plan for at least a monthly date. I love spending time with him (without the demands of housework and children).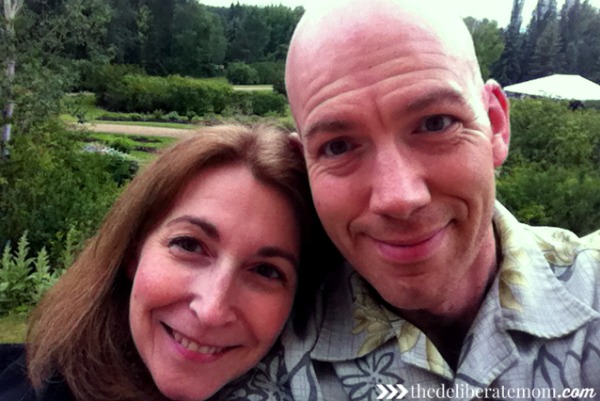 Listening.
As many of you know, I battle anxiety and I sometimes experience panic attacks. I recently stumbled upon an album which has helped me greatly! It's called Home, by Laura Woodley Osman. She combines her praise music with scripture and prayers. It's beautiful and has brought me unbelievable peace.
Reading.
I have been horrible with reading lately. It seems I only have enough time to read my Bible.
On my bedside table is the half-finished book, God Speaks Your Love Language by Gary Chapman. I'm making a goal to finish it by August!
Watching.
I recently got into the habit of watching a show while riding my recumbent bicycle. I've watched a few movies but last week I decided to revisit the Gilmore Girls series. I can't believe the series ended over nine years ago. Seriously?! It's been almost a decade without Gilmore Girls?
I figure I would refresh my memory before the four-episode Gilmore Girls revival series comes out on Netflix! Eeeek! I'm so excited! This was one of my favourite TV shows EVER!
Making.
My youngest daughter's birthday is at the end of next week. Every year, we make a homemade gift for our girls' birthdays. We've made a play kitchen, built a Dr. Dressup tickle trunk, I've painted a Mr. Dressup Wise Old Owl, sewed a waldorf doll, and made a fabric quiet book.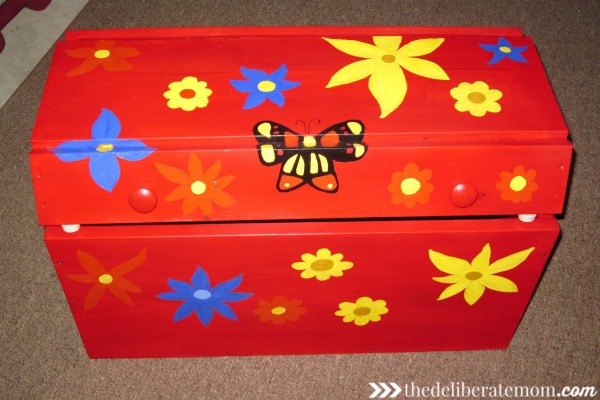 However, this year, we've been stumped as to what to make for her birthday. Then it dawned on me… we could make her a happy birthday bin! This child LOVES to have "parties" for her dolls. A gift like this would be perfect for her!
I'm making a happy birthday banner, laminating fake invitations, and we're going to make a wood block "cake" complete with candles. A few items in the birthday bin will be store bought but it's still partially handmade. I think she'll love it!
Learning.
Since we do year-round homeschooling, we don't take a break in the summer. Our schedule of four weeks on and one week off works so well for our family, I couldn't imagine doing our homeschool differently.
This May, my youngest daughter started "kindergarten" and my oldest daughter started grade 4. Our schedule has been delightful. We start every day with a peaceful "morning time" routine and then we branch off into our concentrated homeschool work.
The biggest task this year is to teach my youngest daughter how to read. We're 33 lessons into the program Teach Your Child to Read in 100 Easy Lessons. So far it's been going well and she seems to be enjoying her lessons!
Completing.
I recently wrapped up a few projects! I made a 29-page Deluxe Homeschool Planner and a Plant Study Notebooking Set. I'm also finishing a parenting workbook that I'll be selling here on The Deliberate Mom.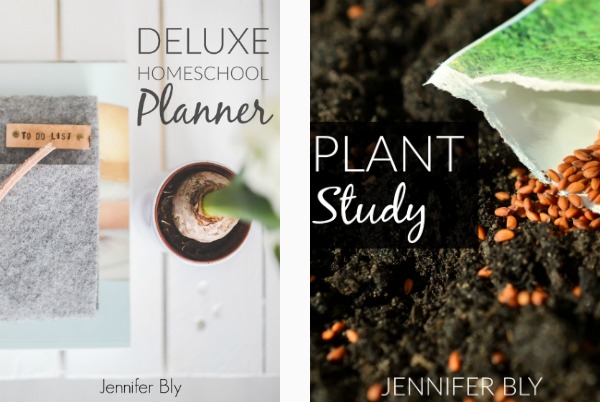 As I mentioned a couple of months ago, I have been wanting to write a Bible study. I've been spending time outlining it but I have to say it's one of the most challenging projects I've ever worked on. It's probably because it's linked to ministry. The pressure of "getting it right" is intense. I will gladly welcome any prayer over this project.
Loving.
I have been loving my life more than ever lately. My husband, my girls, my home… I feel content and happy. I couldn't imagine doing life any other way.
Well, that's all the happenings here. What's going on in your life right now?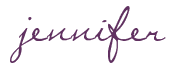 SHARE WITH OTHERS