When I began blogging, I swore there were a few topics I thought I would never write about. These topics included; sex, politics and God.
However, how can I be honest with myself and honest with my readers if I'm hiding a huge part of me and what's going on in my life?
So, today I am breaking that oath because I need to share a little bit about the recent wrestling match I've had with God and with my own spirituality.
My spirituality is a personal journey but for today I feel the need to express my innermost emotions.
I grew up with constant exposure to God and Christianity. Throughout my life and on several occasions I have renewed and rekindled my walk with God and accepted Jesus Christ into my life. But there were questions and issues that I struggled with.
There's an inner voice that screams:
How can there be a hell? If I choose not to believe in hell, then I've just dismissed God, Christ, and Christianity.
What about people who don't know about Christ? Will they go to hell?
Why do bad things happen to good people… more specifically, people who are devoted to God?
I know these are common questions that many people ask, but being a logical person, I felt I needed answers to these questions before budging on my faith.
So I would pull away from God and search, once again, for answers to my inquiries.
Then something happened.
It wasn't earth shattering…
It was a whisper.
Then a hint.
Then a revelation.
I am afraid.
I am afraid of dying. I am afraid of something happening to my children and my husband. I am afraid that my friends would challenge or dismiss me because my views may contradict theirs.
Most importantly, I'm afraid of God.
I'm afraid to live because I'm afraid to die.
I have been hiding under the blankets, hoping God wouldn't see me. Hoping He wouldn't call on me to step up and seek Him out. I'm ashamed to admit that I was fearful that if I did commit to Him, I would be tested like Job and that everything near and dear to me would be taken away.
So began my journey of opening my Bible and praying and trusting in Him. I don't have the answers to my questions, but that's okay… this is, in part, what having faith is about. Right now I feel God's presence but He feels out of reach. So, like Jacob (Genesis 32: 24-29) I will wrestle with Him and hang onto Him until He blesses me.
And you know what? For the first time ever, I can say that I'm not afraid.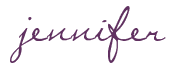 SHARE WITH OTHERS