As we hit the middle of July, I realized I'm a bit overdue on a life update here on The Deliberate Mom. There's been so much going on lately. Here's a glimpse of what's happening… currently.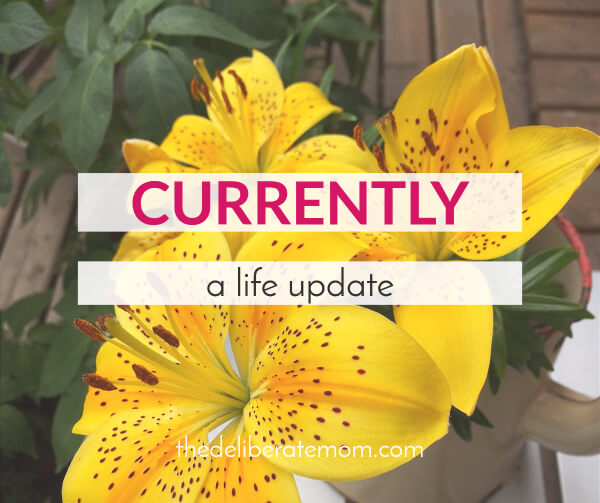 SHE'S SIX
The baby of the family had her sixth birthday on Friday. I can't believe how fast time has gone by. This little girl of mine has grown into such a confident, spunky, extroverted, compassionate, gentle, and affectionate young lady. I love her so much.
She had a delightful birthday weekend. We went to the beach on Friday and then celebrated with my husband's family that same evening. Then on Saturday, we went to my parent's lake lot and celebrated her birthday with my family.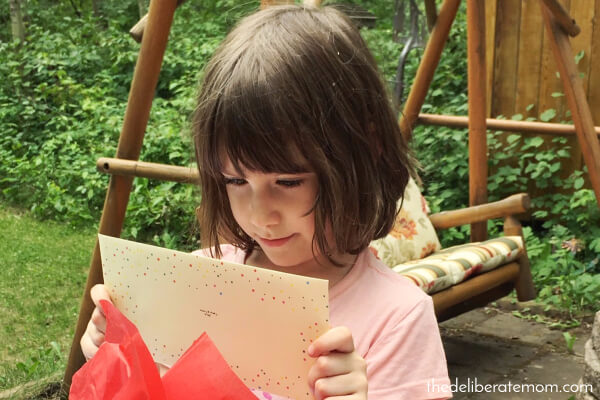 WATCHING
We've dabbled in so many TV shows lately, I couldn't even begin to list them all off. We just wrapped up season nine of Heartland (that's my sweet, mushy, sappy, show – I love it).
We're also watching The Mindy Project, Unbreakable Kimmy Schmidt, Brooklyn Nine-Nine, and Flaked. Plus we just started watching When Calls the Heart, Highway to Heaven, and Dirk Gently's Holistic Detective Agency (the jury's out on what we think of all three of these "new" additions to our viewing playlist).
THE LAKE
We've been out to the lake quite a few times this season. I love it there. It's so peaceful.
My husband (with the help of the girls and I) built a garbage container as a gift for my dad for Father's Day. We used to have to take the garbage back to the city with us, but now with the garbage storage unit, we can leave the garbage at the lake for pick-up on garbage day.
My dad loves it!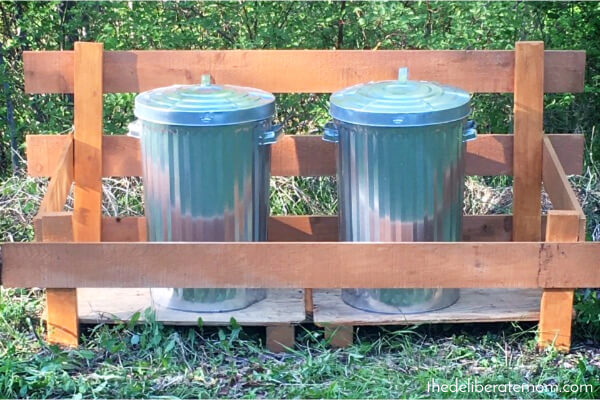 READING
I'm excited to report that I have even surprised myself in this area! I've read two books recently. The first one is Teaching from Rest by Sarah Mackenzie. This is a fabulous book for homeschooling mamas, but it also breathed inspiration into the way I parent my children.
The second book I devoured is Help and Hope While You're Healing, and it's written by my dear blogging friend, Christine Carter from The Mom Cafe. If you or a loved one is facing health obstacles or surgery, I highly recommend this book. It's balm for the injured and recovering soul. Christine intricately weaves her beautiful writing with practical tips and the outcome is absolutely inspired.
I'm now reading The Life Giving Home by Sally & Sarah Clarkson. This book is already challenging me to view my home as a place to serve rather than simply a place to live. I'm exciting to see where it will take me!
GARDENING
Every year, I grow a few things in my yard, but this year is EPIC!
My father-in-law built a raised garden for me. So as a result, I'm growing a variety of delectables. I'm nurturing potatoes, 2 different types of tomatoes, peas, carrots, lettuce, radishes, and even lavender.
I'm excited to see how our harvest turns out.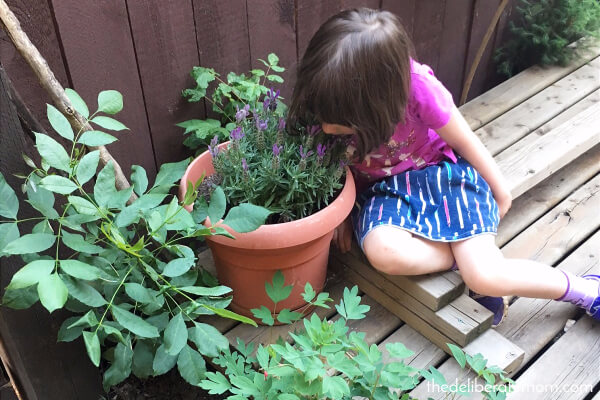 HOMESCHOOLING
As I mentioned before, we homeschool year-round, which means that we're two months into our school year.
I'm not going to water down the truth, homeschooling my youngest daughter has presented a number of challenges this year. I've had to be very flexible and I keep on adjusting our schedule and rearranging how our days flow.
We started this year with the plan to have a four-day week, year-round. However, by week six I was feeling wiped and already burnt out. So we switched back to our Sabbath calendar, which is six weeks of school and then one week off. The week off gives me the rest I need and it provides ample time for me to plan each six-week block of curriculum.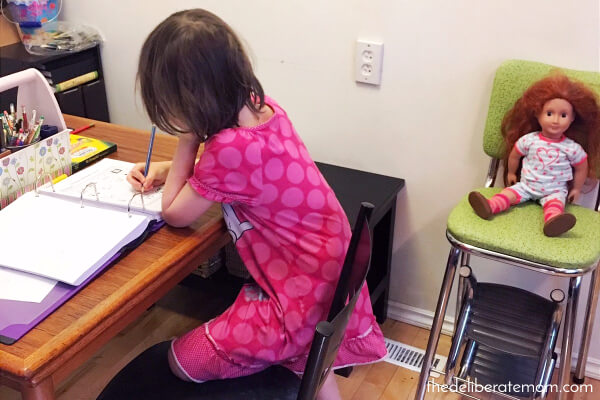 LISTENING
I simply can't get enough of Bethel Music. Their praise and worship is amazing. My favourite song right now is No Longer Slaves. It's the perfect anthem for my anxiety-prone nature.
I love all of Bethel's music though. Every song speaks to me in some way.
MAKING
I have been making (and enjoying) my Tim Horton's Knock-off Iced Capps recipe. It's been a warm summer, so this has been my icy drink of choice.
Speaking of recipes, I'm currently on the hunt for Instant Pot recipes.
Yes, I was one of the lucky people who bought an Instant Pot on Amazon Prime Day! So far I've made hard boiled eggs and teriyaki chicken. If you have recipe recommendations, please share them with me!
DELIBERATE MOMENTS
In case you missed it, on Friday I announced a "newish" series here on The Deliberate Mom. On Fridays, I will share a photo from a special moment of the week.
This weekly tradition serves as an intentional pause and reflection on the goodness of life. If you would like to participate, I invite you to join in. You can share a link to your moment in the comment section of the Friday post and maybe take in a moment that someone else shared. Whether you join in every week, just once, this Friday, or next… the invitation is always open for you to share YOUR moment.
Well, that's most of the news. What's happening in your life lately?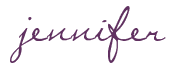 SHARE WITH OTHERS