It's that time when I take stock of what's happened over the past year!
The past few years, I've hosted a "blog pause" during Christmas break, but this year I thought I would do something different and reflect back, as well as look forward, on The Deliberate Mom.
This week, I'm sharing my highs and lows of 2016 and my top 10 posts from the year. Next week, I'll share my blog goals for 2017.
Are you ready?! Let's go!
Accomplishments
Product Creation
This was a successful year in product creation! I made 4 major products in 2016:
2- Time Management for Bloggers eCourse
3- Becoming a Deliberate Mom: Reflective Parenting Workbook
4- My subscriber freebie booklet –> Time Savers for Busy Moms
Features
One of my biggest accomplishments of 2016 was getting published in Volume 2 of the YEG Inspired magazine. That was so awesome!
I was also published on Scary Mommy again! They posted my article: The Birth Plan I Wish I'd Made
Income
My blogging income went up by 10% this year. It was a disappointing increase considering I made three new products in 2016. But I've reduced the amount of sponsored posts I take on and removed Adsense ads from my site. These two changes could be why my income didn't increase too much this year.
Growth
All my social media accounts grew this year, but my Pinterest following almost doubled! I went from 3936 followers to almost 7700 followers this year – WOW!
Launched Another Website
In January 2016, I launched another website, Deliberate Homeschooling. It's been a bit of a learning curve to manage the two blogs, but I love both sites so much!
Challenges
I Dropped the Ball
I had big plans for 2016. In fact, I kicked off the year with a series on parenting resolutions. Every month, there was going to be a different focus / inspiration. I wrote 4 of the 5 posts before the end of 2015, but with my grandmother's death in January, I lost the inspiration to write any more posts for the series. I had hoped that within a few months, I would get my passion back for it. Despite having outlines for the remaining posts, the inspiration for the series never returned.
Blogging Burnout
I also had a major blogging burnout in May. I came close to stepping away from blogging altogether. Yet I realized that the stress and strain was self-imposed, and as much as blogging can be frustrating, it is rewarding too.
I shared the epiphanies I had during this time of burnout and rejuvenation in my article: The Most Candid and Honest Outlook on Blogging that You Will Ever Read.
Changes
In 2016, I remodeled The Deliberate Mom and gave it a fresh new look. However, just like furniture in a room, I'm ready to revamp it once again (I'll share more about that in next week's goals post).
The past year also saw the retirement of the SHINE Blog Hop. I miss SHINE, but I love the margin room that I now have both on and offline!
Top 10 Posts of 2016
Here are my top 10 posts of 2016! Some of these surprised me. When I wrote them, I didn't imagine they would do as well as they did!
1 – 10 Things Children Need to See their Parents Doing
2 – What to Do When You're Disappointed in Your Parenting
3 – How to Stop Yelling at Your Kids
4 – Do These Six Things Tonight for a Better Tomorrow
5 – The Real Problem with Parents Nowadays
6 – 10 Ways to Calm Down Before You Blow Up
7 – Want to Be More Productive? Start Your Day the Right Way!
8 – Healthy Snack Hacks for the Busy Mom
9 – 5 Things to Do After You've Lost Your Cool With Your Kids
10 – Why I Think Being an Overprotective Parent Isn't a Bad Thing
That's my reflections on 2016! What a year! I'm excited to see what next year brings.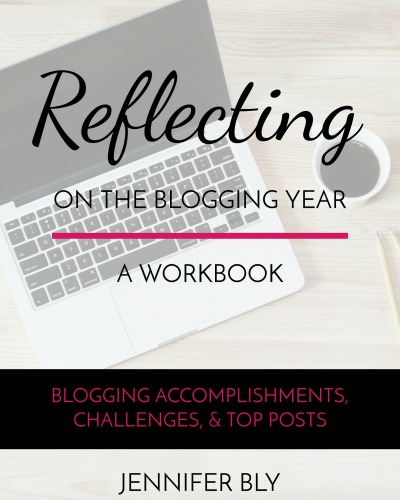 Do you want to assess your blog year too? I have a FREE handy download for you to do so… simply download it below and you'll get instant access to my 5-page blogging review workbook.
Remember, come back next week to see my blogging goals for 2017. I'm not holding back!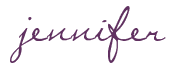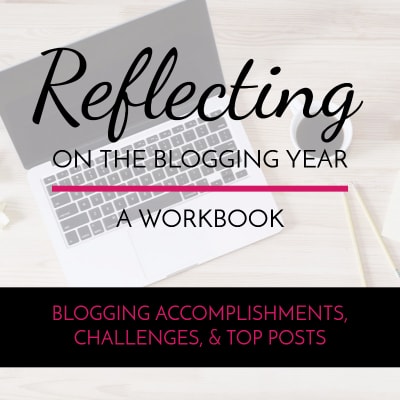 Blog Review Workbook
Do you want to assess your blog year? This handy 5-page blogging review workbook will help you reflect on your accomplishments and challenges, as well as help you plan for the coming year!
SHARE WITH OTHERS