For several months now, I've been seeing posts of women, moms, and bloggers keeping it real. They may write an open letter to their readers or post a picture of their reality.
I've participated in this reality movement as well. I've shared a photo of my Momwear, posted a make-up free picture, and poured out my heartbroken soul. In no way do I ever want anyone to think my life is "picture perfect". It's not. Nobody's life is perfect.
I once read a lovely and sincere post written by Jessica from Pig and Dac. When I read her post about her reality, it resonated with me. I loved her honesty in saying that her life is actually quite mundane. So is mine! I've tried so hard to be "real" but does everyone get it?
Does everyone understand that we generally have the same routine every single day?
I wonder if everyone gets that sometimes I raise my voice with my girls?
Do they realize that it takes some effort for me to look good in pictures (which is probably why there are so few of me)?
Is it clear that sometimes my girls watch too much TV because Mommy is in a funk (and is probably suffering from PMS)?
As I pondered this I began to think that the responsibility isn't all mine. It's yours too. Keeping it real is a two-way street.
Keeping it real is a two-way street. #socialmedia #blogging
Click To Tweet
If I post a picture of my girls and they look involved in an engaging activity, I've chosen to capture that moment. It's your responsibility to know that this snapshot in time isn't all there is to it! There's the preparation for the activity. There's the whiny voices asking if it's ready yet. Then there's the clean up (which is mostly done by me).
If you see a photo of a fabulous cake I made, I encourage you to think of the 20 other photos that I deleted because the cake looked completely inedible. After all, who is going to want to make a cake that looks disgusting?
Likewise, if I look at someone's Facebook feed and see all the fabulous things going on in their life and that gets me down, that says something about me and my own insecurities. Here's me being real: that HAS happened to me before.
I can't control how or what others share. Nor would I want to. It's up to ME to discern that no one's life is perfect and it's my responsibility to know that what I'm seeing and reading isn't always a reality.
It's our responsibility to know that what we're seeing and reading isn't always a reality.
Click To Tweet
I try to keep it as real as I can but the truth is, reality is only as fresh as this post. Tomorrow it will be lost to the 1000 other posts on this blog.
Tomorrow I may share an art activity and if you stumble across my blog and decide I have it all together because of that post, well, that's your own issue and a reflection of the way in which you choose to view me and the world around you.
I don't plan on putting a warning on all of my posts indicating: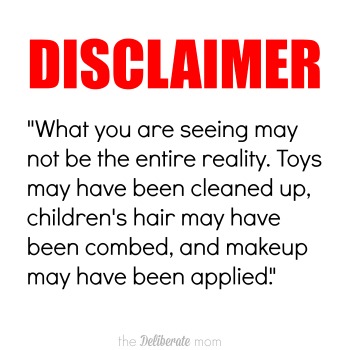 Is that what we want from one another? I don't think so.
I will continue to share my realities but this can't happen all the time.
However, there is something we can do all the time. We can choose to view social media, pictures, and blog posts with an open heart AND an objective mind. The responsibility of "keeping it real" is up to all of us.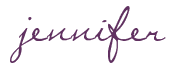 SHARE WITH OTHERS