Over five years ago I started this blog as a place to share my motherhood journey. I wanted to be an intentional mom, I wanted to be a deliberate mom, and this blog was going to echo my journey. Through mountains and valleys, I wanted to share about my quest to become the deliberate mom I longed to be.
Over the years I have changed, my life has changed.
In the past five years, much has happened.
The milestones are many:
I had another child.
I had a life-altering event that threw me into a battle with post-traumatic stress disorder.
I quit my job and began my journey of homeschooling.
A dear friend died in a tragic accident.
My paternal grandmother died.
I got published on The Huffington Post.
I wrote a book.
It's funny how if someone asked me what I've been up to in the past five years, I probably would have shrugged and said not much, but wow, when I list it off like this, I'm astounded.
With all these changes and events, my focus and desires have shifted as well.
The passion that I once had for my career as an early childhood professional has resurfaced but in the context of homeschooling. I love schooling my children at home, and I could write non-stop about our homeschool adventures.
However, this didn't feel right for The Deliberate Mom audience. While some of my readers are homeschoolers themselves, the majority are ones who joined this community to follow my motherhood journey.
So, after much thought and consideration, I decided I needed to make a change.
Effective January 5, 2016 – you will find me here at The Deliberate Mom and also in a brand new space… Deliberate Homeschooling.
Yes, that's right, I'm crazy enough to start a second website!
It's an adventure, and I hope that those of you who homeschool (or are interested in homeschooling) will join me on the Deliberate Homeschooling website as well.
The focus of the new site will be curriculum, homeschool tips, organization, and encouragement. I will share articles in the new space 1-2 times per week… on Tuesdays, with the occasional Thursday post. My publications here on The Deliberate Mom will continue to appear 1-2 times per week (Mondays or Wednesdays with the occasional Saturday blogging post). The SHINE Blog Hop will continue weekly on Thursdays here on The Deliberate Mom, A Touch of Grace, and Collecting Moments.
The Deliberate Homeschooling domain is currently displaying a coming soon page but behind the scenes I'm building the site of my dreams. All of the things I wish I knew when I started The Deliberate Mom, I am using to create Deliberate Homeschooling!
If you want to jump on board now, you can subscribe to Deliberate Homeschooling HERE. I will have loads of downloads available to newsletter subscribers! Plus I'll get new, useful printables and information into your hands with every monthly newsletter. Please note, you won't be able to access the printables library until the site launches on January 5th!
As for those of you who aren't interested in homeschooling, I want to assure you that The Deliberate Mom will still host articles on parenting, faith, and of course… blogging.
So that's the news… I finally spilled the beans!

I'm so excited to launch! I hope you'll join me!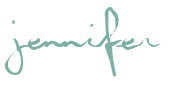 SHARE WITH OTHERS