We're two months away from Christmas. I can hardly believe it! I'm in the season of planning. I'm making lists (and checking them twice), and I'm making some requests because this blogger's been nice!
Okay, enough of that, I have some great gift ideas for the blogger in your life. Check it out!
Check out these fabulous gift ideas bloggers will love! #blogging
Click To Tweet
Fabulous Gift Ideas for Bloggers
A Blogging Course
A course that I highly recommend is Pinning Perfect. This class was AMAZING and provided so much insight into what was required to make my pins go from basic to maximum impact. I saw results within three months of taking the course. My click-through rates from Pinterest had tripled, and my followers almost doubled. The Pinning Perfect class is definitely a fabulous course to gift to someone.
A Deluxe Blog Planner
Every blogger desires some level of organization. This deluxe blog planner from Mama Miss Designs is a dream! I've used it for the past year and I attribute at least half of this year's success to the fact that I had my blogging life organized. This downloadable planner is practical, helpful, and so affordable!

A Blogging Binder
If you bought a blog planner, why not place it in an extra-special custom printed binder! I just love these Avery binders by Zazzle (and it's not just because they're my designs). The binder is durable, has four pockets, and stores about 500 pages!
Some Whimsical Stickers
Do you dig the floral? I know I do! Check out these fun stickers for bloggers. You can even customize them and add your favourite blogger's URL to the image!
A Fancy New Blog Theme
A blogger's theme is a personal thing. It's like buying underwear for someone. Do they like boxers, briefs, or thongs? At some time or another, most bloggers would appreciate a blog facelift. Why not purchase a new premium theme (just make sure to let them pick out the theme they want)!

Premium Web Hosting
Web hosting is also very personal… you really need to know if there are holes in their underwear (if there's a need for a switch in web hosting companies). However, if they complain of frequent downtime, poor customer service, or slow website loading times, then perhaps you can make this purchase for them.
My site is hosted through Servously, and I love the quality of my web hosting service.
A Caffeination Tool
Okay, I know it's not the most original of ideas but if they blog, chances are they caffeinate themselves in some way, shape, or form. Why not enable their addiction and provide them with a weapon to energize and motivate them? I just love this coffee mug. Best. Mug. Ever.

Writer's Block Journal
We all suffer from it at one time or another… the dreaded writer's block. Why not gift the writer in your life a special journal to help them through this challenging season of writing?

Aqua Notes
I don't know about you, but I have some of my best ideas in the shower. This shower notepad is a great gift for the writers who have shower epiphanies!
Standing Desk
I've had my eye on this for a while now
. The spring-loaded mechanism raises your desk from regular height to standing in just 3 seconds. This standing desk is such a clever device to save writers' backs!
Stock Photo Credits
Even though we may take pictures, sometimes we can't capture the essence of our writing in a photo. Stock photo credits are an awesome gift option for bloggers. They'll appreciate the time they'll save and will love having access to millions of stock photos.
A New Camera
I feel like I need to write that in all caps like I've just announced it on The Price is Right. Regardless, if the blogger you love is using their phone or an old point and shoot camera to take pictures for their blog, maybe you can purchase a fancy new camera for them!
Laptop Backpack
Sometimes a blogger needs a change of environment to get the writing juices flowing. I love this laptop backpack that has space for all your goodies… including a side pocket for your water bottle or travel mug of coffee!
A Set of Gorgeous Business Cards
I love my business cards. I purchase them from moo.com, and I always get compliments when people see them. The mini-cards make a macro first-impression!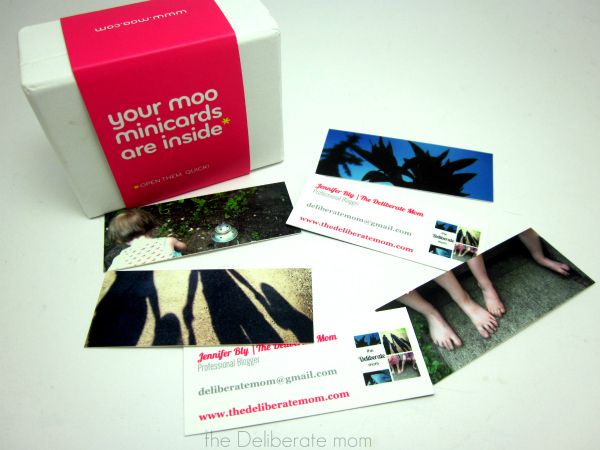 A Good Review, Comments, and/or Shares
Want to thrill and delight the writer in your life? One of the greatest gifts is a well-written, quality review. I'm completely serious. When I get new reviews on my book, it makes my day. Comments and social shares on blog posts are also fabulous. 12 days of Christmas? Why not do 12 days of social shares?!
If you like it, I invite you to pin it!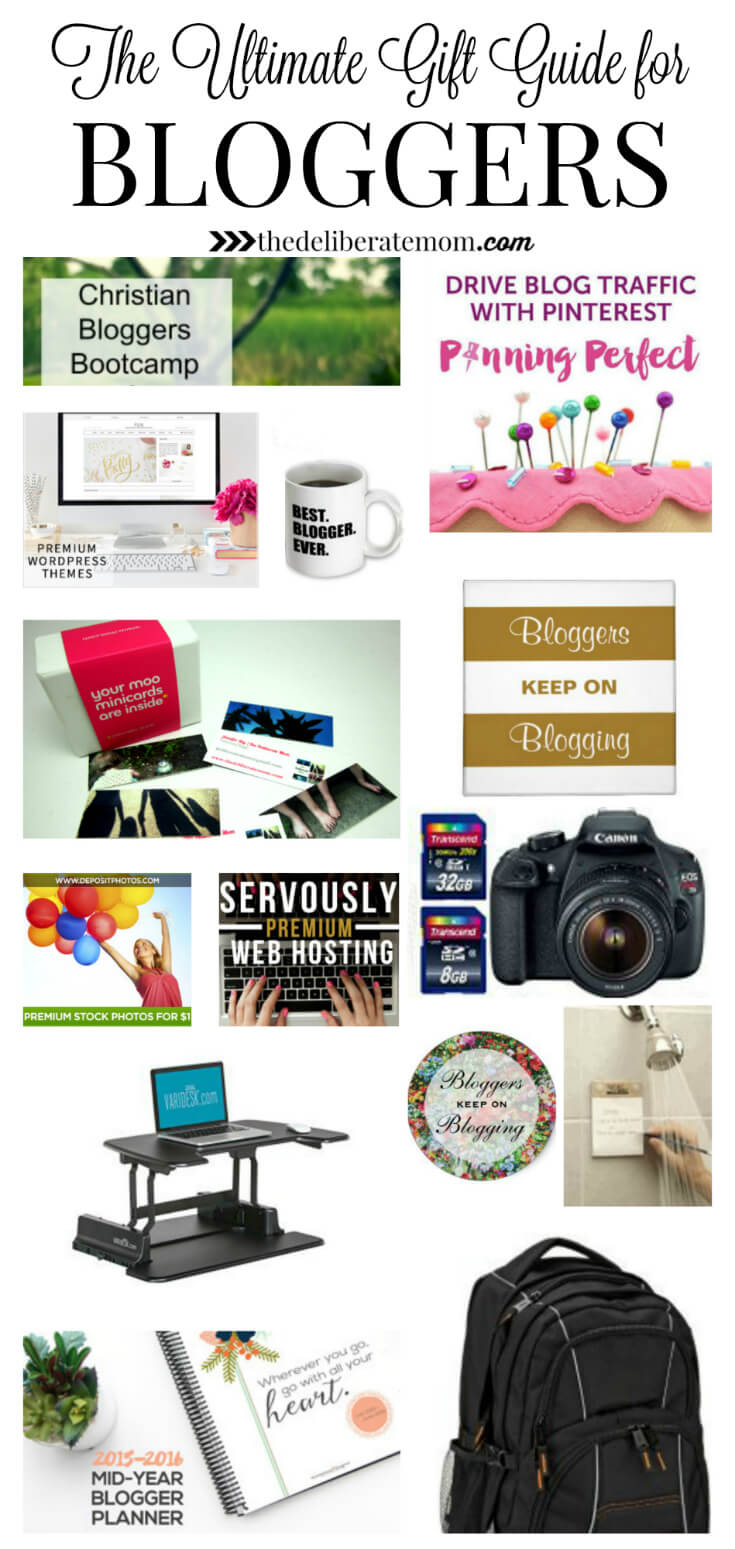 So that's my round-up of gift ideas for bloggers! Would you add anything to this list?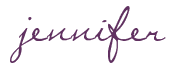 SHARE WITH OTHERS