Life has been hectic lately. New experiences, adventures, and seasons. So today I want to pause and reflect on what's happening… currently.
A trip.
In January, I found out my best friend got engaged. Since she and her fiance work in careers that make it challenging to schedule time off, they decided to plan their wedding for a time when they already scheduled a vacation together… March 12th.
We couldn't swing the cost of the entire family flying out to Ottawa, so I flew out… solo.
This is a big deal because I'm terribly scared of flying. I've heard all the statistics, and I know it's an irrational fear. Everyone tells me it's the safest way to travel, but I come completely unglued when I have to fly.
Therapy dog?
While I was at the airport, a lady with a dog was walking around among the people waiting to board their planes. She would stop, and they would pet the dog for a while. She got to me and explained that her dog is a therapy dog, and he visits people to help ease their anxiety about flying.
I love dogs, but this dog was a Doberman Pinscher (I'm not joking). How the heck am I supposed to relax while petting a dog that's known for its fierce loyalty to its owner?  What if it misinterpreted my anxiety as negative emotions towards his owner?! I gave him a quick pet and let them move on. Now if that dog had been a Cocker Spaniel, that would have been a completely different story. I would have been cuddling and hogging the pup all to myself!
Fear.
Fear is such an ugly thing. My brain plays crazy tricks on me. For instance, I took cab #73 to the airport, my plane was #573, and I was flying in a Boeing 737. All the 73s had me fearing for my well-being. I had two crying breakdowns in the airport bathroom and felt like vomiting from anxiety. I was such a mess that when they called my zone for boarding, I started walking away thinking I would take a bus instead. However, I called on God to give me strength and somehow mustered up the courage to step onto that tin box plane.
Oh Ottawa, I love you.
This was my second trip to Ottawa, and I fell in love with the city all over again. I don't think I've mentioned this before, but I love architecture. In fact, from the age of about ten to sixteen, I wanted to be an architect.
There's no shortage of beautiful buildings in Ottawa. I was in awe.
I saw a few sights while in Ottawa:
I took a tour of the Parliament Buildings.
I visited the Canadian Museum of Nature (another gorgeous building).
Walked down Sparks Street (which was, unfortunately, undergoing massive construction).
Walked through the Byward Market.
Visited the Human Rights Monument.
Visited the Grave of the Unknown Soldier
One day I started walking around downtown Ottawa, and I got lost! I walked for almost six hours (in boots that aren't made for walking). My feet were so sore, and the front of my legs ached!
Wedding.
My friend's wedding was stunning. You would never guess that it was planned in six weeks. The church was old and beautiful. I recited my reading with ease (thank goodness), and the rest of the ceremony was lovely.
The reception was held at the Fairmont Chateau Laurier. There were two bands, one for the cocktail hour and one for the reception. The food was AMAZING! I've never eaten a dinner as scrumptious as what they served. Soup, salad, an "intermission" of mango sherbet, a choice of three main meals (I selected the maple salmon), and dessert… I mean three desserts! THREE!
Home again, home again….
It's such a wonderful feeling to be home again. Before this trip I've only been away from my family for one night. Four nights felt like FOREVER! The excitement when my girls saw me at the airport will never be forgotten. They yelled "Mommy!" – jumped up and down – and ran into my arms. It was the best feeling ever and it's nice to know I'm so loved.
Loving our homeschool mornings.
For those of you who follow my other blog, Deliberate Homeschooling, this may not be new to you, so I apologize for the repetition. Lately, I have fallen madly in love with homeschooling. We have introduced the concept of the Morning Time Basket to our homeschool days. I love how connected I feel to the girls and how calm and peaceful our mornings are now that we've implemented morning time! You can read more about our tranquil morning time here.
Planning another trip.
In a few weeks, we'll be headed to a homeschool conference! Thankfully we can drive there. Road trip!
I'm so excited! This is the first homeschool conference I've attended, and I can't wait to connect with fellow homeschoolers! My oldest daughter is especially excited about the trip… mostly because our hotel has a pool. It's these things that matter the most *wink*.
Reading
I have THE best homeschool mentor teacher (facilitator). At our November home visit, we spoke about the book, The 5 Love Languages. She remembered this conversation and at the beginning of March, she brought me the book, God Speaks Your Love Language. I'm about 1/4 of the way through, and I love it! It's such a good read!
Listening
I listened to this song non-stop during take-offs and landings when I took my trip to Ottawa. The lyrics kept me grounded and hopeful that "it is well".
Exercising
While in Ottawa, I lost almost 7 pounds (despite the fact that I ate very poorly and drank loads of wine). I realized that it was the hours of walking which contributed to my dramatic weight loss. This reminded me of how stationary my everyday life is. Blogging and homeschooling involve a lot of sitting time. So I've crafted a movement plan. I plan on riding my stationary bike at least 5 km every day; I'm doing yoga every 2-3 days, and next week I will begin to incorporate weight training into my schedule.
It's funny how before I lost this weight; I was convinced that I could do nothing to change my body but the weight loss showed me just how little I was doing to make a change.
Easter
I can't believe that it's almost Easter weekend!
Easter is my favourite holiday. I love Christmas, but with Easter, there's food and family without the extra pressure of cards to send and gifts to buy. I'm also looking forward to having some extra time with my husband – yay for long weekends!
So that's what's been happening currently. What's going on in your life? Please take a few moments to update me!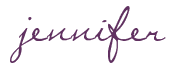 SHARE WITH OTHERS