Hi friend! I'm so happy you're here. I thought I would take some time to share what's been happening in our little corner of the world. I invite you to grab a hot beverage and pull up a chair. Let's chat!
October.
"I'm so glad I live in a world where there are Octobers."
I'm certain when L.M. Montgomery wrote this, she was thinking of the beauty of autumn, yet here in Alberta, we had snow. Yes, you heard me right, snow. It was a crisp Thanksgiving long weekend that's for sure!
Last week I took the girls for haircuts and then took them to the river valley for pictures. It was such a beautiful, sunny day. I'm so glad I thought to do this before the weather turned!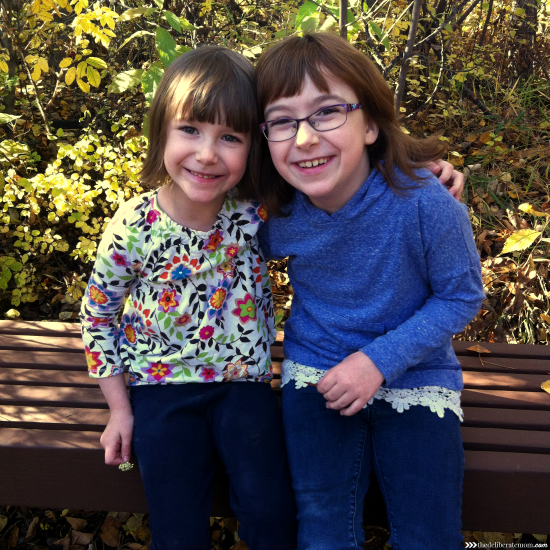 Thanksgiving.
Yes, it was Thanksgiving weekend here in Canada. Thanksgiving is one of my favourite holidays. I love taking the time to ponder the goodness and all I have to be thankful for.
All week leading up to Thanksgiving, I did various fun activities with the girls. I even set up a Thanksgiving-themed activity table. They had fun making cards and reading special books all week.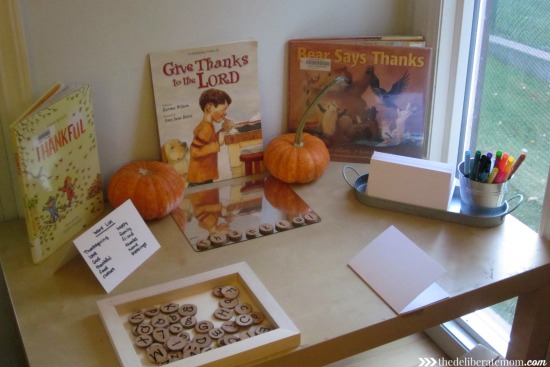 We also spent some time documenting what we were thankful for on our Thanksgiving Pumpkin. The kids loved writing on the pumpkin. They thought it was hilarious.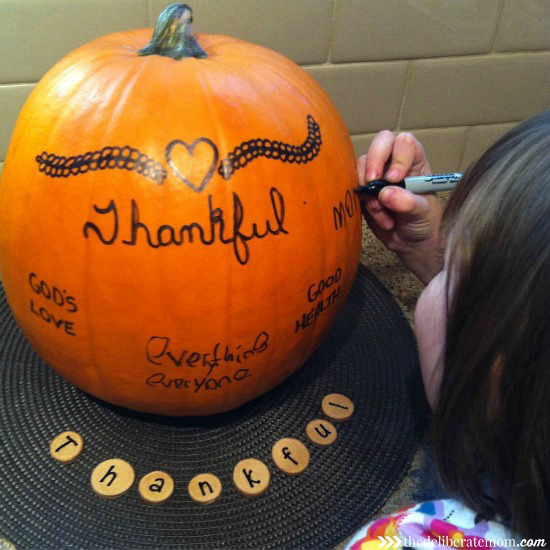 Goal setting.
Remember how I told you almost a year ago, how I wanted to lead an online Bible study group? Well, I've been doing so for almost six months now… and I love it. My group is under the HelloMornings program. The focus of the group is threefold:
1- God Time (Bible study)
2- Plan Time (planning the day)
3- Move Time (exercise and wellness)
Before the last session, I made a goal to participate every single morning (Monday – Friday) in our online discussion over the course of the six week program. Guess what?! I met my goal! It felt fabulous! So for this session, I'm aiming to participate every morning AND exercise every morning. It's going to be challenging but I'm going to try my hardest!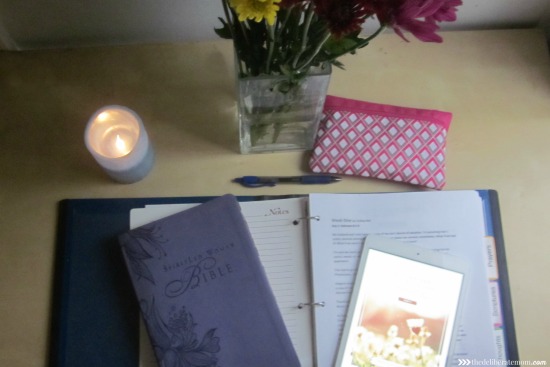 Bible study.
Speaking of Bible study, I've been participating in two FABULOUS studies that I want to tell you about.
The first study is Living Life Together by Shauna Niequist. I'm doing this study with a small group of ladies from my church. It's real… and raw. This study pushes women to be authentic and to let others know their true selves. I love it (and what a great way to connect with a brand new group of people in my life)!
The second study, I'm doing with my parents and brother. We're working through The Book of Mysteries by Jonathan Cahn. The book tells a bit of a story about a student and teacher… and their year-long journey together. Each day is an entry and there are 365 entries in all. It's almost like a devotional because it has a daily challenge at the end of each entry as well as a list of related scriptures to read.
What I love about this study is Jonathan Cahn, a Messianic Jewish Rabbi and pastor, shares his deep knowledge of ancient Hebrew text and history to shed a revealing light on mysteries that are hidden in the Bible. I highly recommend it!
The Lump.
Remember how I told you last month about the lump on my right side? Well, I went for my surgery consultation and I got some REALLY good news!
I don't have to go under for the surgery! YAY! I'm on a 6-8 month-long wait list for surgery though… but that's okay. It's good to know it's minor and that it will be dealt with in a non-invasive manner.
Homeschooling.
It's the eve of our first visit of the year with our homeschool mentor teacher.
This year has been somewhat challenging. Our province has been auditing and pressuring homeschool boards since last April. As a result homeschool associations had to adjust the ways in which they support / monitor their students.
We're reporting a lot more through monthly written assessments (for each core subject we're aligned with). It's been a huge adjustment for me and my daughter. If we don't slip into a comfortable pattern, then we may select a traditional rather than blended/partially aligned homeschooling program next year. However, we have six more months in this blended program… so we'll see how it goes.
The magazine.
Guess what?! One of my posts from The Deliberate Mom will be published in a local Edmonton magazine! I'm so excited about this project!
The creator of the Yeg Inspired magazine, Lorraine-Marie, photographed all of the contributing authors, and that brand new profile picture you're seeing on my blog and social media, is by her. I've never had a professional head shot before… I'm so happy with it!
The launch of the magazine is at the end of this month. I can't wait to see the final product!
Well, that's most of the news. What's happening in your life lately?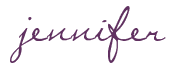 SHARE WITH OTHERS