I sit here, looking out the window. The sun is shining, and the sky is a beautiful shade of blue. This moment is one of contentment and remorse.
At the beginning of the summer, I pledged to savour moments. I vowed to enjoy all the little things that the days brought me. Yet here I am, contemplating where the summer has gone. Now that it's August, I wonder what I've done with my days.
In moments like these I like to read my journal and look through the pictures on my camera to remember all the moments… big and small.
Here is a glimpse of July, currently… in this moment.
My youngest daughter turned four.
My youngest daughter turned four in July. It was an emotional birthday. I can hardly believe my "baby" is four. She'll always be my baby right?!
On my girls' birthdays, we have a special tradition around here: Everyone takes the day off and the birthday child gets to choose what they want to do for their special day.
My youngest daughter wanted to celebrate her birthday at "the beach". So we took the girls to a shallow river, where they frolicked and played in the water. We attempted to make sand/mud castles and we skipped rocks on the water. It was such an enjoyable day. My husband even caught a fish (with a Ziploc bag)!
Celebrations
This past month I also celebrated the birthdays of my best friend and my parents. My best friend flew in from Ottawa for her birthday week. We spent a lovely afternoon together. Even though we talk, laugh, and try to "catch up" on the latest news, it never feels like it's enough time.
I took my dad out for lunch for his birthday and then a week and a half later, I took my mom out to lunch. I enjoyed spending this one-on-one time with my parents. I'm amazed that as every year passes, I love and appreciate them more and more. They are wonderful people, and I'm blessed to have them in my life.
I caved and ate sugar.
Remember how I shared about how I stopped eating refined sugar? I kicked the habit March 30, 2015, but then caved when my mom made a strawberry-rhubarb pie. I ate the tiniest slice on July 17th, but it was the gateway to all things sugar.
So, I've come to this conclusion:
I can't deprive myself, but I can be very selective about what I eat. My 3+ months without refined sugar helped me kick the soda-drinking habit. It also altered my taste buds. Some things are "sickeningly" sweet, whereas previously, I would consume cake, brownies, donuts, etc. without hesitation.
I want to be able to have a few Tootsie Rolls at Halloween. I want to make (and eat) some of my homemade fudge at Christmas. I want to enjoy the delicious butter tarts that my mother-in-law makes for the holiday season.
I've decided that every year after my oldest daughter's birthday in January, I will take a 3-month break from sugar. I will also still watch my sugar intake and only indulge my sweet tooth for extra-special occasions.
I refuse to feel guilty about this. I refuse to feel like I've failed. I'm proud of how well I've done.
I wrote and published my first eBook.
July was monumental in that I finished writing and published my first-ever eBook! This homeschooling eBook has been a labour of love for a while now. It's officially for sale, on Amazon! Check it out if you have a chance!
We've been enjoying our year-round school schedule.
As I mentioned last year, we've switched to a year-round school schedule. I'm enjoying the four weeks on and 1 week off rhythm of our days. It's the perfect balance of work and rest for our family.
I've also started homeschooling my 4-year-old. We're doing basic preschool lessons, but she loves it.
We had our annual family garage sale.
Every year, my husband's side of the family hosts a two-day multi-family garage sale. It's a wonderful tradition full of visiting, laughter, bartering, and good food (my mother-in-law's delicious egg sandwiches and homemade potato salad always make an appearance during the event).
My oldest daughter sold freezies at this year's sale, and I must say, both of my girls behaved well considering it was a full two days of activity.
This year, there were a few flash thunderstorms during the sale, one of which was epic! Not only did we have a massive downpour, but there was intense thunder, lightning, and hail! I love storm watching, so this was quite the treat for me.
Back to yoga.
My sister-in-law and I purchased memberships to Passport to Prana (an inexpensive yoga pass that allows us to try one yoga class at 16 different studios across the city). We've been going every week to classes, and I've enjoyed getting back into the groove of yoga (or should I say the flow of yoga)?!
I made a website for my husband.
As many of you know, my husband loves to create. He makes comics, writes books, plays the guitar and ukulele, and animates. He has some projects on a variety of different sites, but I wanted to pull it all together for him under one domain.
In July, I made a website for my husband! I'm delighted with the way it turned out. If you have a chance, please check out his website at EvanBly.com.
Planning.
I know I've spoken about my Passion Planner before, but I have to reiterate just HOW much I love this planner/journal. Between God's guidance and my Passion Planner, I've achieved almost all the goals I set at the beginning of this year. I decided that over the next couple of weeks, I will prayerfully evaluate where I'm at and set new goals for the remainder of the year.
Yes, there were a lot of great moments for me over the past month. What's been happening with you? Tell me all about it!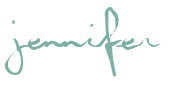 SHARE WITH OTHERS