Since a new month is upon us, I want to take some time to share some of the amazing things that have happened in August, as well as what's going on… currently.
Miracles.
I shared this on my personal Facebook feed, but I just had to tell this amazing story here.
Last week, my grandma (who is a vivacious 98-year-old) had a bad turn in health and was rushed to the hospital.
Within a day of my grandma being admitted, my mom, my girls, and I went to visit her. When we entered her room, she didn't wake up. We said hello, kissed her, touched her cheek, but she wouldn't wake up.
The doctor entered the room and said she hadn't woken up since early in the morning, and even that was just a brief fluttering of her eyes. He then went on to say that they don't know what's going on with her, but our next move would most likely be palliative care.
My mom and I were stunned.
We lingered a few more minutes before deciding to head home. We were preparing to leave when my mom leaned over to kiss Grandma goodbye. As my mom did so, she held her Tim Horton's coffee under my grandma's nose and said, "Mom, we came to bring you Tim Horton's."
Within seconds, my grandma's eyes fluttered open. She smiled and was her perky, cheerful self. We were stunned. The nurses were stunned. The doctor, who returned a few minutes later, was stunned.
From the possibility of palliative care to sipping Tim Horton's coffee within minutes! Amazing!
We stayed about an hour longer. I bought some chicken noodle soup from the cafeteria and my mom fed my grandma almost the whole bowl of soup. Plus she had her Tim Horton's coffee. If that's not an ad for the power of Tim Horton's I don't know what is!
A one-night getaway.
We took the girls to the lake for an overnight sleepover/outing. The girls loved it! They got to eat hot dogs, roast marshmallows, eat s'mores, and sleep in the trailer. We saw lots of bats (which was cool) and after the kids were tucked into their sleeping bags, my hubby and I stayed up to watch the stars and talk. We even saw a few meteors from the Perseids Meteor Shower. It was an awesome day and night away.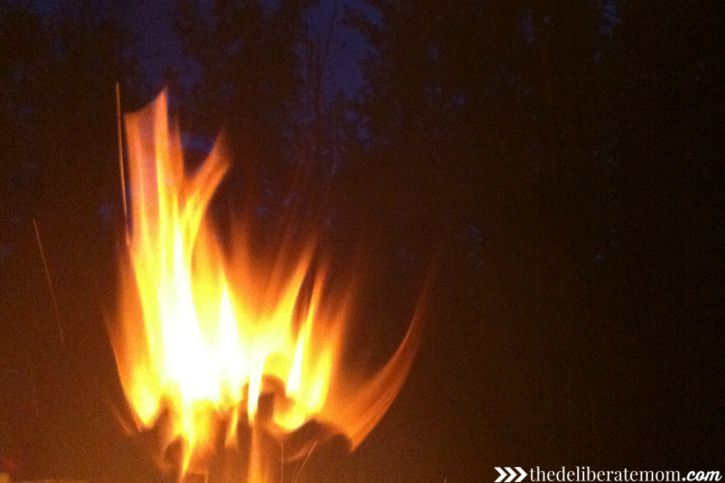 I'm a prairie girl.
We've taken many weekend day-trips to the lake. I'm such a prairie girl. The drive out to the lake is the best. The long stretches of farmland and big blue Alberta skies are absolutely breath-taking.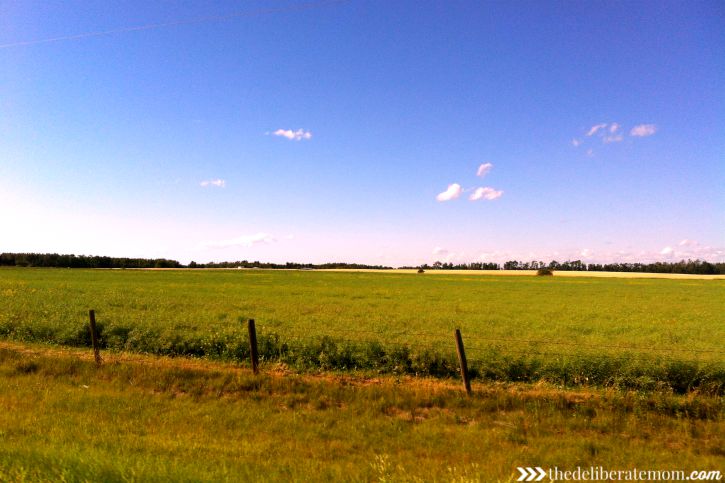 Laughing at myself.
Recently, I've had a few opportunities to laugh at myself.
The first was when I discovered this piece of paper wedged in an infant activity book. It was a "program plan" for my first child. I kid you not… I had an itinerary of activities that I did with my infant every day. Crazy lady or what?! I did have a good laugh though!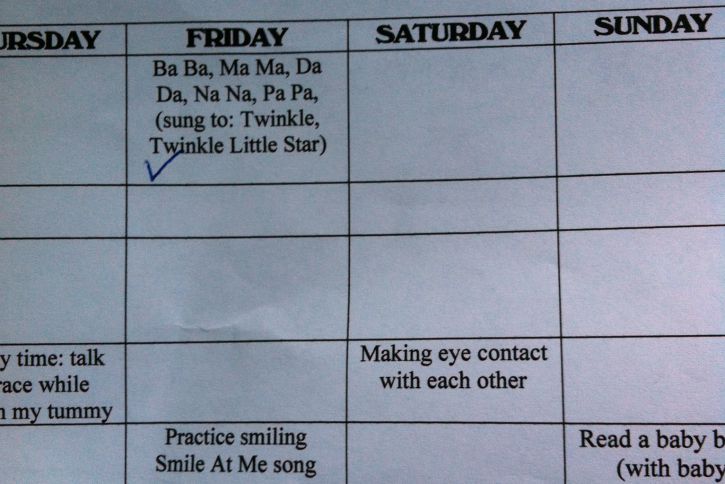 The second was when I went to take my girls on a community walk and discovered I had worn mismatched shoes. My girls laughed themselves silly over their mommy's mistake.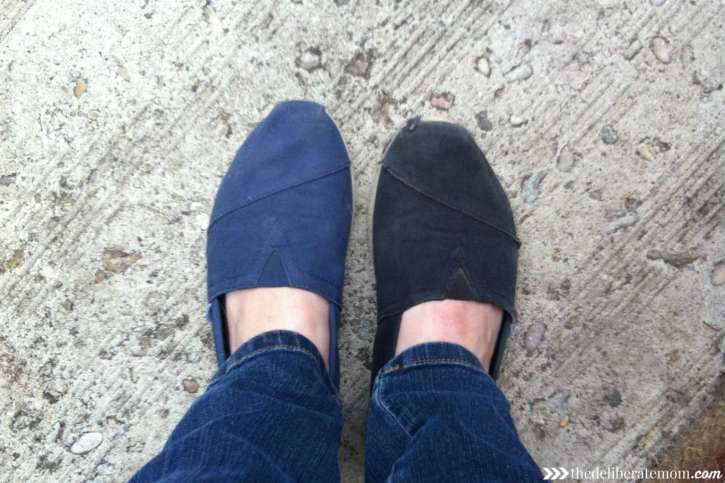 I tend to put a lot of pressure on myself. These things made me realize how serious I can be and that I need to laugh more. It's healthy to step back and laugh at ourselves. I think I need to loosen up and do it more often.
Admiring my girls.
This month had many intense parenting moments. We've had times of uncontrollable giggles, laughter, and fun and then moments of outbursts, tears, and hurt feelings.
I've been especially reflective lately and as a result, I've noticed some amazing things about my kids. The first is just how funny they can be. They do hilarious things and my oldest is getting a great sense of humour. It's even reflected in her interpretation of the Mona Lisa: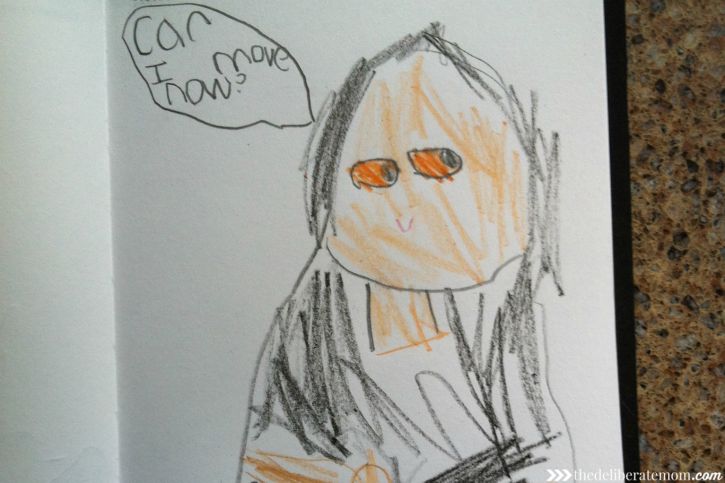 I also love how big their hearts are. My youngest is so affectionate and will snuggle in close and kiss me frequently throughout the day. My oldest is a bit more subtle in her demonstrations of love and will often leave a drawing or note.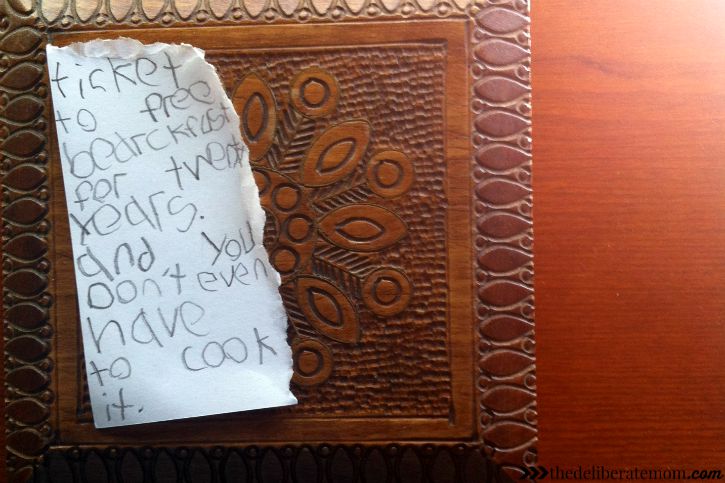 Giving back.
This past weekend, my girls participated in the city-wide Lemonade Stand Day to raise money for the Stollery Children's Hospital Foundation. My girls raised $72.05 in the 4 hours that they ran their lemonade stand! I was so proud of their hard work and I can't wait to drop off the proceeds this week!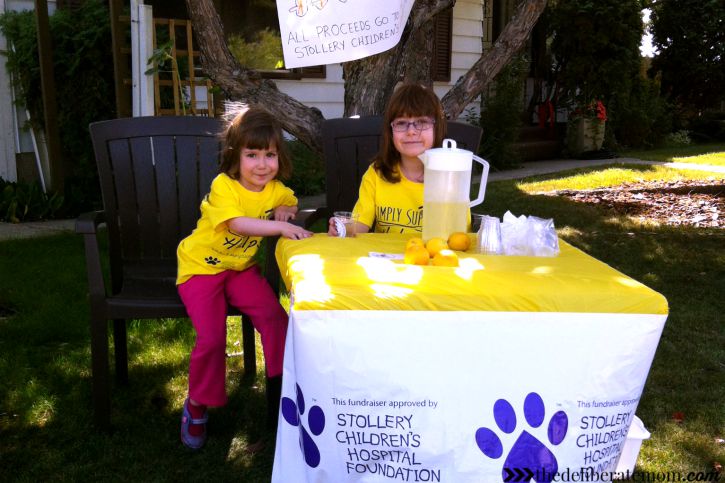 Chasing rainbows.
One evening, I stole away from the house all by myself. It had just rained and the air was fresh. As I was driving, a rainbow appeared in the distance.
I did something I haven't done since I was a little girl… I chased the rainbow. I drove until I couldn't drive anymore. I parked the car, sat down on a bench, and took in this scene. The rainbow had faded, but the nostalgia of chasing a rainbow resonated with me in the days that followed. I don't know when I "grew-up" but I do know that there are whimsical things that I don't have to give up because I'm older.
I can dream! I can reach! I can chase that rainbow!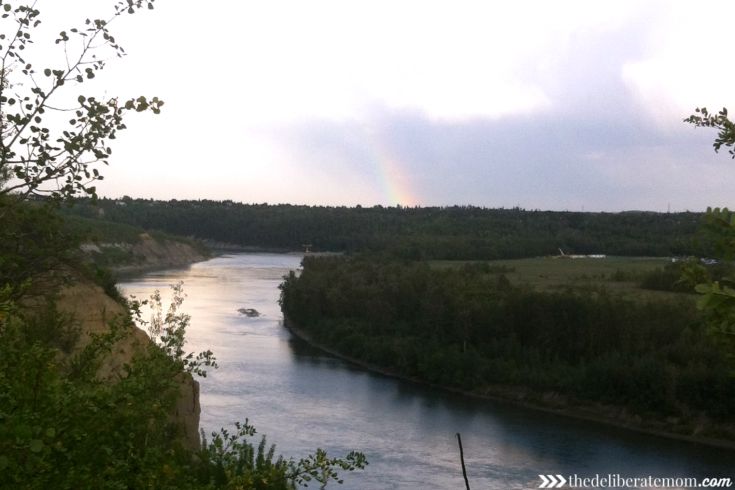 It's been a wonderful month full of amazing moments! I'm eager to see what September has in store for us.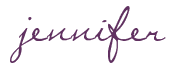 SHARE WITH OTHERS