I don't even know how to begin to introduce Ruthie Gray from Rear. Release. Regroup. Not only is she a dear blogging friend but her most recent book has blessed my life and has revolutionized how I parent my children. She is kind, loving, and encouraging… but rather than go on and on about her, how about if you meet her for yourself? Without further ado, here's Ruthie!
How Admitting Mistakes Can Make You a Better Mom
Have you ever been afraid to admit a mistake? When you realized you made an error, did you rush to correct and cover?
This morning, dragging myself out of bed to the aroma of pre-programmed coffee, I discovered an unsettling scene. The coffee maker had leaked liquid gold all over my counter in the form of a 3 foot long puddle.
Did I snap a pic for Instagram? Of course not. I immediately berated myself for messing up (again) and grabbed towels to wipe away the damage.
We all make mistakes but did you know that admitting mistakes can make you a better mom?!
Click To Tweet
I gingerly reached for the overflowing carafe-which told the tale: I'd forgotten to dump yesterday's coffee!
Thankful one had seen my mistake, I decided not to tell my family, because they would know mom was up to her absent-minded tricks again (for which I am famous).
Settling on the couch with my lukewarm java, I realized something.
I cover my mistakes so no one will think I make them.
I'm a mistake masquerader.
Of course, this is ridiculous, because everyone makes mistakes.
I just don't want them to know I make them.
Why is that?
Fear of ridicule
Fear of failure (in the long-run)
Fear of exposure
Fear of being "less-than"
Fear of not being accepted
For some reason, many of us fake perfection; we want others to think we never make a mistake.
Because that would mean we're flawed.
We want people to be pleased with us and not think we have problems. That would ruin our credibility and they might not like us.
Do you know what is behind all that fear?
Pride.
When I was a young mom, I often lost my temper, flipping out if my kids got out of control.
I could not abide a non-conformist (whether passive or aggressive).
As a result of my anger, I struggled with feelings guilt and inadequacy.
Surely other moms don't lose it. There must be something wrong with me. I've got to try harder.
I prayed. I cried. I resolved to do better. I bargained with God
If I lose my temper one more time, give me cancer.
How ridiculous is that?
Do you know the one thing that was missing from my flawed formula?
Accountability.
Exposing our faults and admitting the need for help is the first step toward recovery.
In his book, Enemies of the Heart, Andy Stanley says,
Anger gains its strength from secrecy. Exposing it is painful and powerful at the same time.
He says that sometimes we're just one step away from a healthy heart because we choose to stay angry. Anger says, "You owe me".
Two are better than one, because they have a good reward for their toil. For if they fall, one will LIFT UP his fellow. But woe to him who is alone when he falls and has not another to lift him up! Ecclesiastes 4:9-10, ESV
I changed my mind this morning and confessed my coffee blunder. It wasn't nearly as painful as I'd anticipated.
And I also recently admitted my anger tendencies in a book called, COUNT TO NINE; 9 Liberating Steps for Mom Frustration and Anger.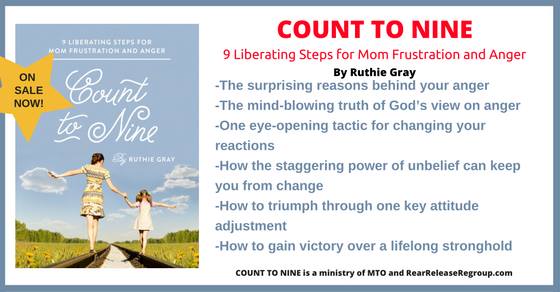 Through mentoring younger moms, I've noticed this same pattern-a battle with anger-induced rage and moms' desire desperately to change.
This new ebook presents nine essential steps to set moms on the road to recovery, offering *Scripture Pillars, Power-Packed Pillar Prayers, a Plan of Action, and much more.
I wrote COUNT TO NINE after teaching this method to a group of moms. These moms are tracking wins and overcoming anger by implementing Scriptural strategies, including accountability!
This ebook is available for you too! It's a small investment to make toward a big difference in the dynamic of your family. Are you ready to take the necessary steps to freedom from the power of anger gone wrong? Are you ready to pattern positive reactions for your children as well?
Are you ready to be accountable?
You can do this, mom. Today, Jennifer and I are providing all the information you need to get started on the path to a better you!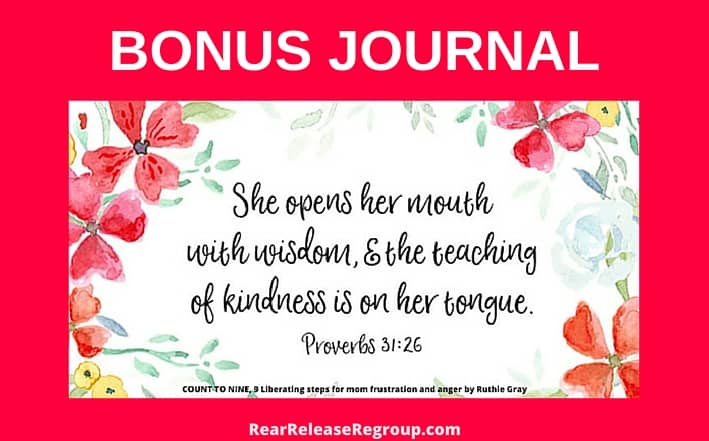 P.S. As an extra BONUS to the book, we've included a beautiful, printable journal with Scripture cards and Thankful cards, designed by my friend Jessica through her Etsy shop! You will love this actionable, gorgeous addition to the book! Grab your copy today!
---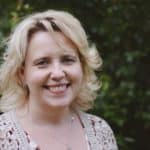 Ruthie Gray is a wife, mom of four, Gigi, and caregiver, living in the sandwich generation and blogging to keep her sanity. When she's not snacking on plastic drumsticks with her grandson (The Tiny Tornado), or snuggling his sister (Baby Cakes), you can find her coaching other moms on how to raise responsible kids and enjoy them at RearReleaseRegroup.com and Mom Time Out. You can also connect with Ruthie on Facebook.
SHARE WITH OTHERS