I want to be healthier.
I tell myself this every year… usually in December (when I'm gorging on sweets and treats) and in June (when the shorts and t-shirts come out of hiding for the summer months).
I'm a semi-annual health fanatic.
Change takes time for me. For instance, I desperately needed to create more peace in my day, so I made time first thing in the morning to start my days more peacefully. It took a while for this habit to stick.
Then, last month, I began to seriously evaluate my attitudes about good health. I want to be healthier but I often lack the motivation to keep the promises I make to myself.
When my spiritual life, homeschooling, parenting, writing, homemaking, as well as being a wife and friend are vying for my time, I will often drop what's easiest to dismiss… me.
I will eliminate my workout from my schedule. I will sacrifice my "me" time. I will eat whatever I can get my hands on and I'll eat it quickly (because who has time to savour food when you have kids who are going to ask for seconds and thirds just as you're taking your first bite)?!
But I want to be healthier. I need to be healthier.
I've spent the past month trying to create a plan. I researched workout programs and I built a repertoire of clean eating recipes. I started making subtle changes (like drinking more water) but I've felt overwhelmed with how to make a lasting change.
15 days to a healthier you?! It's true! All the details are here! #health
Click To Tweet
The answer to my need for help.
It seems like my greatest need was answered in the form of an email with an invitation to commit to "15 Days to a Healthier You".
15 DAYS?!
I could get on board with that.
15 Days to a Healthier You was created by one of my all-time favourite bloggers, encouragers, and online mentors… Crystal Paine.
What's unique about this program is that besides providing a beautiful and helpful downloadable guide, you'll also get daily video lessons, and access to a Facebook support group!
Accountability.
That's key for me because I am the type of person who will make grand plans but without supervision or encouragement, will fall away from the commitments I make to myself.
What's more important is this isn't just an exercise program or a diet… it's a mind and habit transformation. It's the tool to overcome the roadblocks that we often create for ourselves while on the journey to better health.
Even more exciting is the price – $15!
Think of it… $1 a day for 15 days to a healthier you! That's less expensive than a coffee a day, but it's an investment for your long-term health. Plus there's a 30-day money-back guarantee!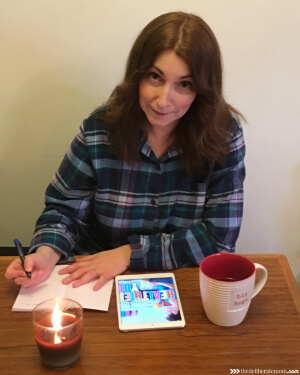 I would love for you to join me in this program. I want to learn side-by-side, with you. Let's hold each other accountable, and make some serious life changes.
To sign up, visit the sales page for 15 Days to a Healthier You. I'm certain you'll immediately discover how valuable this program is!
Will you join me?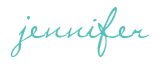 SHARE WITH OTHERS