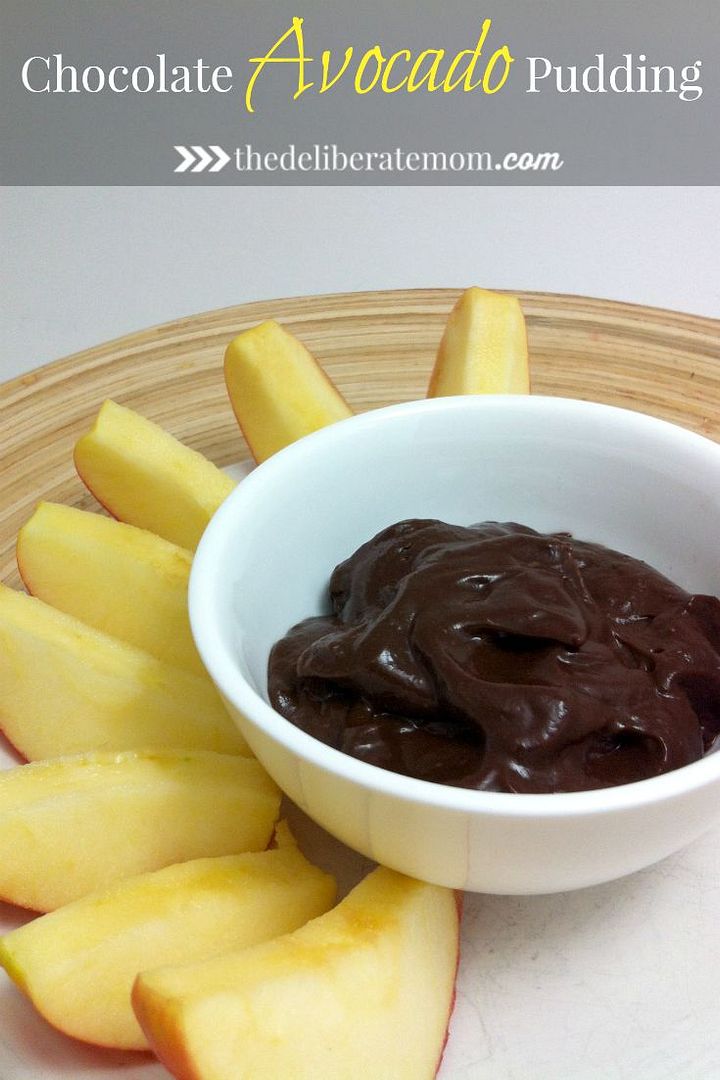 *This posting contains affiliate to products I love, which means if you make a purchase after clicking these links, you get an awesome product and I get a small commission! That's what I call WIN-WIN! My complete disclosure policy is HERE.*
Delicious. Decadent. Unbelievable. Chocolate. Addictive. Healthy!
I can't take complete credit for this recipe (I found it on Vegan Coach) but I'm sure I'm a gourmet genius in my daughter's eyes. Who would have thought avocado and a few other ingredients could make such a delicious, decadent, dessert? It sounds odd, but I swear it's fabulous, and it's made with ingredients that pack some great nutrients and powerful antioxidants!
Check out this chocolate avocado pudding! It's vegan and paleo-friendly! #recipe
Click To Tweet
Avocados contain "folate, potassium, vitamin E, lutein, and consist of monounsaturated fat" (A 2 Z of Health and Beauty, 2010). The other key ingredient, cocoa, "contains large amounts of antioxidants. Cocoa and dark chocolate may keep high blood pressure down and reduce the blood's ability to clot, thus the risk of stroke and heart attacks may be reduced" (Cacoaweb, 2010, paragraph 1).
Here's the chocolate avocado pudding recipe. Of course my daughter helped make it. It's a fantastic recipe to prepare with young children!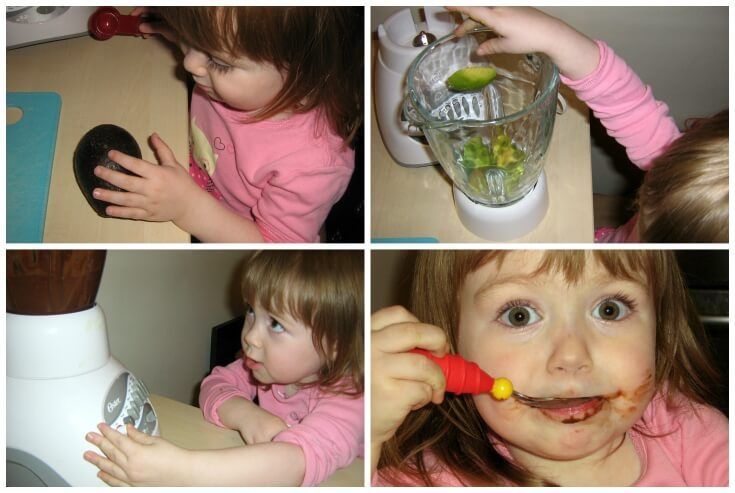 I altered this recipe slightly. I eliminated the cinnamon and salt, as the recipe has a more authentic chocolate flavour without it. I also reduced the amount of vanilla.
Chocolate Avocado Pudding
Ingredients
1 avocado
1/3 cup maple syrup
3 Tbsp high-quality cocoa
1 tsp vanilla (optional)
1/4 - 1/2 cup water (depends on the consistency you prefer)
Instructions
Gather your ingredients. Peel and remove the pit from the avocado.
Place all of the ingredients in a blender or food processor.
Add water as you blend to ensure your preferred consistency.
Eat immediately or chill before serving.
Notes
It can be eaten alone, as a dip with fruit, used as icing for a vegan cake or frozen to make a gelato! Enjoy!
http://thedeliberatemom.com/vegan-chocolate-pudding/
Please do not copy and/or distribute this recipe.
I hope you enjoy this recipe as much as us. Let me know if you try it!
References
A 2 Z of Health and Beauty. (2010). Avocado nutrition facts and information. Retrieved October 7, 2010, from http://health.learninginfo.org/avocado.htm
Cacoaweb.net. (2010). Nutrition Facts for Cocoa and Chocolate. Retrieved October 7, 2010, from http://www.cacaoweb.net/nutrition.html
TIME SAVING TIPS FOR MOMS!
Join us for a coffee break with our email updates! You'll get a booklet of 50+ Time Savers for Busy Moms, plus access to our exclusive Subscriber Library!