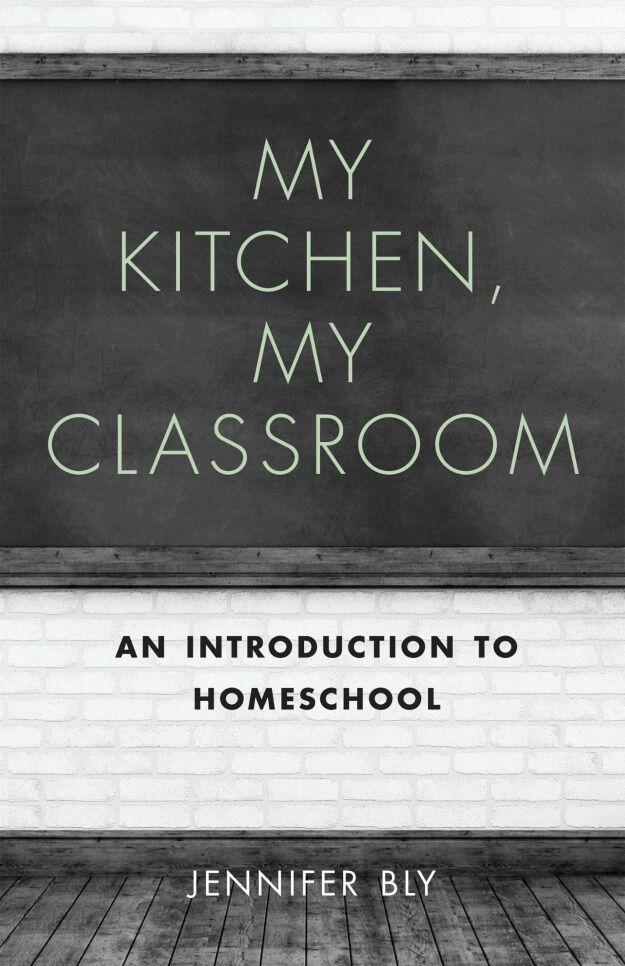 ** This post contains affiliate links. If you click one of these links and make a purchase, you get an awesome product and I get a commission. That's what I call WIN-WIN! My complete disclosure policy can be found HERE. **
It's done. Yes, friends, I completed my homeschooling eBook, My Kitchen, My Classroom: An Introduction to Homeschool, and it's now available on Amazon.
The process of writing this book has been enjoyable and fulfilling.
My goal was to write a book which addresses all of the questions and concerns I had when I first started my homeschooling journey.
Do you have questions or doubts about homeschooling? Check out this NEW book! #homeschool
Click To Tweet
My Kitchen, My Classroom: An Introduction to Homeschool
Here is the table of contents:
INTRODUCTION: HOW I BEGAN MY HOMESCHOOL JOURNEY
CHAPTER 1: KICK THOSE DOUBTS TO THE CURB
I was bad in (insert subject here). How can I teach this subject to my child?

I don't have the patience to homeschool.

What about my child's socialization?

How can I be a parent and a teacher at the same time?

I'm not organized enough to homeschool.

My child doesn't listen to me as it is. How am I supposed to teach him?

Will I regret having my children around all day?

What if I do a bad job?
CHAPTER 2: DEFINING SUCCESS
CHAPTER 3: HOMESCHOOLING STYLES AND METHODS
CHAPTER 4: CONNECTING (COMMUNITIES AND HOMESCHOOL GROUPS)
CHAPTER 5: ORGANIZING YOUR HOMESCHOOL
CHAPTER 6: CREATE A SCHEDULE THAT WORKS FOR YOU
CHAPTER 7: TACKLING CHALLENGING SITUATIONS
My child just isn't "getting it"!

I'm burnt out.

My family and friends are critical of homeschooling.

My toddler is disruptive to our homeschooling.

I'm grieving.

My child says he wants to go to school.
CHAPTER 8: HOMESCHOOLING ON A BUDGET
How to cut back on curriculum expenses.

Other ways to save.
CHAPTER 9: DOCUMENTING PROGRESS AND CELEBRATING LEARNING
CHAPTER 10: MY HOMESCHOOLING SECRETS
ABOUT THE AUTHOR
WANT MORE?
RECOMMENDED RESOURCES
The book is 69 pages long and is available at an exceptionally affordable price!
I can't wait! Take a closer look at My Kitchen, My Classroom: An Introduction to Homeschool here: